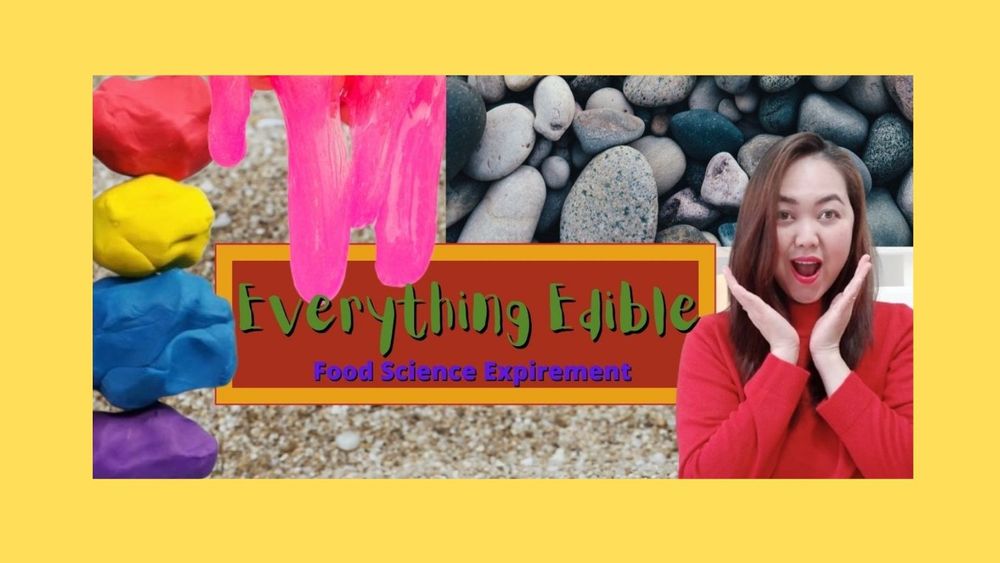 Everything Edible : Food Science Experiment for ages 6 - 10 years old
Bake and Cook with Chef Bev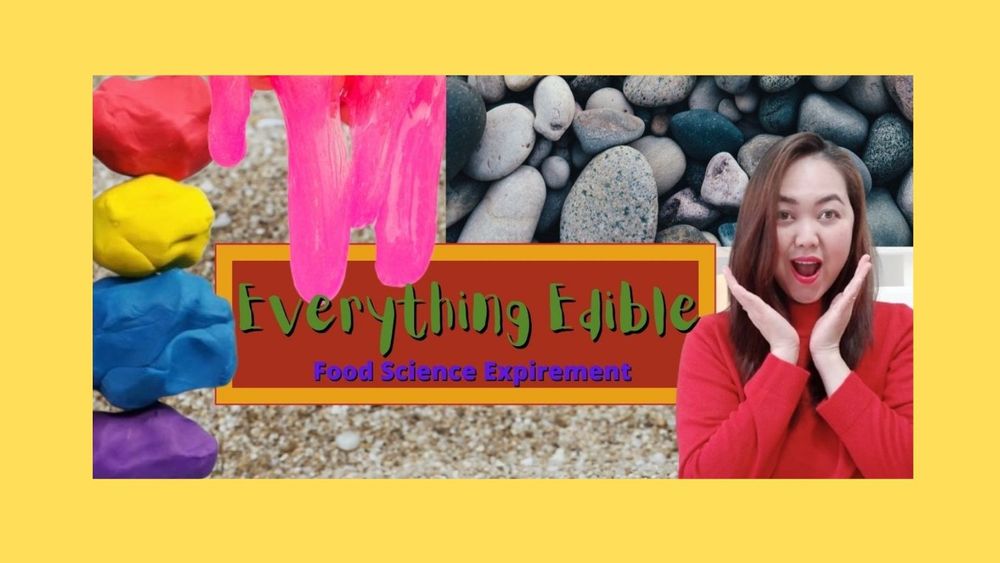 ---
About
Everything Edible Food Science Experiment is an On-Going Class we're we meet once a week to have fun while learning and not only that, enjoy consuming and eating the experiment we created. This food Science Experiment is a class attempting to recreate toys that kids enjoy playing but it is created with everything edible and simple ingredients that can be found in every kitchen or can easily get in your local shop. Recipes are made and developed by me and have tested it a lot of times to ensure that I am giving a quality learning.

Kids will learn and develop their creativity, math skills as we do measurements, improve their critical thinking as they will experience hands-on how it is created, and be amazed by the result they created. This class experiment will have their interest in food science and the process involved as they are going to experience and introduced different kinds of ingredients, texture, color, shapes and sizes, tools, terminologies.

These are the experiments we are going to attempt on the first month; Edible Sand, Edible Rocks / Stones, Edible Playdough, Edible Slime, Edible beads, Bubble Juice and many more to add as the course progress. Recipes, tools and Instructions will be given upon enrollment and it will also be given after class in advance for the next week class to ensure of gathering all the necessary ingredients

Come and Join the Fun and Exciting Moment while Learning. I love to see how kids develop and become passionate towards learning.
Makeup policy:
You can do a makeup class whenever I have an open space or message me directly to ensure proper communication and arrangement to benefit both parties. Thank You.
Refund policy:
Cancel or ask for refund a week before the class starts. Message me if there are any issues that needs to be discussed, I am very open to suggestion and remarks so I can build a better service to the parents and students
---
User Reviews
This activity would love your review. When you review this activity, here's where your review will show up!
Provider
6 reviews across 3 activities
About
Chef Bev has a Diploma in Culinary Arts in Holistic Nutrition that she acquired back in April of 2012, she also has a Bachelors Degree in Electronics and Communication Engineering.

Presently, Chef Bev was working as a Catering Chef and a Child Care Assistant Certificate she started last January of 2021 up to date (January 2022). She is mostly working in a hospital or Health Care environment as a Catering and a Diet Technician thus having an Advance Food Safe Certificate is a must, which she acquired in 2020. She also has certifications in Food Safe Lv1 from all these years 2015, 2016, 2017, 2018, and 2019.

In addition to her professional job, she also teaches cake customization by recommendation from friends and family which she is passionate about. It has given her the courage to transition her skills and expertise to kids and adults virtually as she believes that being able to share your gained expertise can help others with similar interests to be better, in the same manner, goes for her personal being and career-wise.

Chef Bev loves to share her awesome knowledge about food and nutrition in a fun and engaging way so kids can understand what they are eating. She is very intentional about the food she prepares, and makes snacks that kids are naturally familiar with, then modifies it to sneak in fruits and vegetables that even the pickiest kids would eat. She also loves sharing recipes with friends and other people that love to cook at home or are interested in learning this skill. She shares recipes that are easy to do and follow with very simple ingredients that can be found in the local supermarket.

She is so excited to share this awesome skill with your little ones!
...

Show more