Learn to Code with The Coding Space - KidPass Live Stage
The Coding Space (Online)
Wednesday, Aug 26
KidPass Premium Membership Benefits:
10 credits/month to book activities
Save up to 70% on classes
$49/month after trial - cancel anytime
---
About
This is a special FREE online class presented by KidPass Live Stage (
https://kidp.as/freelivestage
). KidPass Live Stage is a free livestream series that is open for the community and showcases many of the incredible classes and instructors on KidPass.
Join The Coding Space to explore our totally virtual fall classes. This live class will combine project-based coding with fun hands-on and off-screen activities. We'll play a game, dive into coding through the MIT-created Scratch platform, and finish up with a fun physical activity. Classes are recommended for kids ages 6 and up.
Note that as a KidPass Live Stage performance, this class and your participation may be posted on KidPass social media. Since it is formatted for a large audience, there will be limited instructor interaction. If you enjoy the class, please visit the instructor's KidPass page where you can find other class offerings and formats including small-group, interactive classes. Learn more about KidPass Live Stage at
http://kidp.as/live
.
When to arrive:
Right before
Additional details:
Kids don't need anything to participate, but if they'd like to code along with our instructor they'll need access to a computer and the internet.
Caregiver required:
Optional
---
She said it was the best ever.
Provider
9 reviews across 2 activities
About
The Coding Space, a leading provider of coding education, is thrilled to be launching Camp Coding Space Online for ages 8+. These virtual group classes, hosted on Zoom, combine project-based coding, exciting STEM-based electives, hands-on and off-screen activities, epic week-long team challenges, theme days, and more. With Monday-through-Friday full- and half-day options, Camp Coding Space Online will fit your schedule and give your child a summer adventure they'll never forget. And with our flexible refund policy, you can make plans without worrying about what may happen.
The Coding Space offers camps! View them here:
https://kidpass.com/activities/9904/22674
They offer full and half day mornings/afternoons for one or two weeks, so you can reserve what works best for your schedule!
...

Show more
Editor's Tip
Coding Space aims to teach students critical thinking and problem solving skills through Computer Science.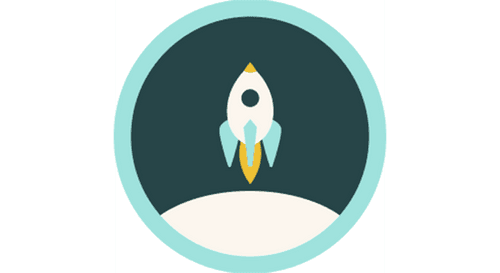 Wednesday, Aug 26
KidPass Premium Membership Benefits:
10 credits/month to book activities
Save up to 70% on classes
$49/month after trial - cancel anytime