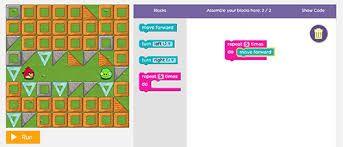 Coding for Little Curious Minds
Young Gates (Online)
Categories:
Camp
  |  
Ages:
4 - 6 Years
  |  
Format:
Online Live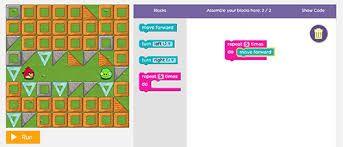 About
Students will be learning the very basics of what coding by adding more to what they learned.
1. Kids will build code by giving commands for a character.
2. We will watch a video that explains how coding relates to us, coding, algorithms and debugging.
3. We will work together to get the character, home by providing a code.
4. Work on
code.org
to begin coding tasks together as a group.
Students will learn vocabulary words, algorithm, program and debugging. They will begin to understand how to give a specific set of directions, and when they directions don't work, they will be able to find the mistake and fix it. They will also learn why coding is important.
---
Provider
65 reviews across 17 activities
About
Young Gates offers cutting-edge online technology education to kids between the ages of 8 and 18. The curriculum focuses on learning by doing; inquiry based learning and assisted practice, for maximum knowledge stickiness. Young Gates provides computer science classes online for kids and teens and adults starting from ages 9 and above. It provides various programs based on the kids level of exposure to computer science beginning from Scratch - Python - Website Exposure - Android Apps - Data Science – Robotics – Big Data & Hadoop making learning purposeful, meaningful and interesting. The program is hands on and self paced. Children are encouraged to build strong understanding of concepts and then come up with their unique innovative solutions. These programs not only teach coding but also fosters creativity, reasoning and problem solving.
...

Show more
Editor's Tip
Young Gates prepares kids for success in the digital world by teaching them how to code. Their unique approach combines the benefits of teacher-led instruction and the ease and convenience of online classrooms.