The Music Class® At Home with Miss Erin (Online)
The Music Playhouse of Chicago (Online)
Categories:
Music
  |  
Ages:
Birth - 5 Years
  |  
Format:
Online Live
Friday, Apr 2
KidPass Premium Membership Benefits:
10 credits/month to book activities
Save up to 70% on classes
$49/month after trial - cancel anytime
---
About
Join Miss Erin online from the comfort of your home for an interactive music class, lead by one of our super talented and energetic teachers! This class features non-stop singing and dancing activities designed for children ages 0-6 to enjoy with their parents or caregivers. Gather up your instruments and get ready to move and groove!
When to arrive:
5 minutes before
Additional details:
For this class you will need a shaker instrument (rattle, keys, beans in a jar, etc.) and rhythm sticks (wooden kitchen spoons, drumsticks, spatulas, etc.) and maybe a ball.
Cancellation policy:
0.25 minutes in advance
---
Erin was great. My little ones enjoyed her class again. Please keep up the great work.
Provider
85 reviews across 15 activities
About
Come experience our fun-filled classes of singing, dancing, movement, games, and instrument play! Our classes are designed for babies, toddlers, and young children ages 0-6! We truly believe that VARIETY, REPETITION, and FUN are the keys to learning! Parents and caregivers will also learn the best tools and techniques for continuing their child's education at home! Discover the very best in early childhood music education!
...

Show more
Editor's Tip
The Music Playhouse of Chicago team passionately believes in the power, the joy, and the effectiveness of music education. All of their talented teachers are professional performers who love children and have strong musical skills.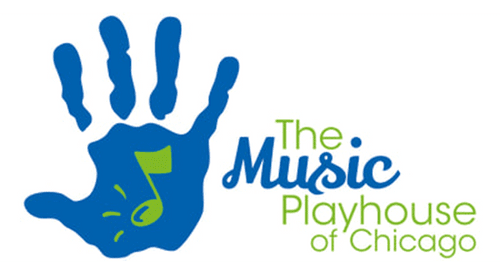 Friday, Apr 2
KidPass Premium Membership Benefits:
10 credits/month to book activities
Save up to 70% on classes
$49/month after trial - cancel anytime