Wednesday, Aug 26
KidPass Premium Membership Benefits:
10 credits/month to book activities
Save up to 70% on classes
$49/month after trial - cancel anytime
---
About
This is a special FREE online class presented by KidPass Live Stage (
https://kidp.as/freelivestage
). KidPass Live Stage is a free livestream series that is open for the community and showcases many of the incredible classes and instructors on KidPass.
Perfect for small children with lots of energy, these interactive sessions include puppets, interactive storybook theater, movement, and creative play guaranteed to stretch your child's imaginations and get their bodies moving!
Note that as a KidPass Live Stage performance, this class and your participation may be posted on KidPass social media. Since it is formatted for a large audience, there will be limited instructor interaction. If you enjoy the class, please visit the instructor's KidPass page where you can find other class offerings and formats including small-group, interactive classes. Learn more about KidPass Live Stage at
http://kidp.as/live
.
When to arrive:
Right before
Additional details:
Just their imaginations!
Cancellation policy:
12 hours in advance
Caregiver required:
Optional
---
So much fun! Will definitely participate again!
Provider
11 reviews across 3 activities
About
mainstages is a theater and entertainment company that has a network of talented Performers nationwide. We are uniquely positioned to deliver the FUN social experiences that so many kids need right now. Our performers are equipped with engaging personalities and the skills to command a kid's attention and engage them in virtual fun. By creating virtual experiences, we are giving kids the ability to feel socially connected with others at a time when they need it more than ever. Our interactive weekly classes combine our arts education experience with wacky fun, highly engaging games and activities, individual attention, and sharing time for kids. We have a winning virtual formula that relies on seamlessly transitioning between many different segments to keep your kid's attention. Just one class with mainstages might include any of the following:

-Fun Characters
-Puppets
-Storybook Theater
-Game Shows
-Trivia
-Improv Games
-Comedy Skits
-Physical Challenges
-Group Movement Games
-Dance Parties
-Guitar Song Leading
-And More!

One of the things kids love so much about our classes is the smaller class size, which allows your kid to have a lot of time in the spotlight. Kids light up when we call on them by name, ask them to share things from their house and lives with their hosts, and have the chance to shine. We are keeping track of class sizes to keep them small enough so that your kid has a great experience! This is a really special experience for your child.
...

Show more
Editor's Tip
mainstages' performers are equipped with engaging personalities and the skills to command people's attention and engage them in virtual fun.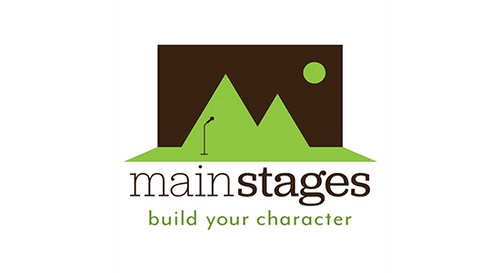 Wednesday, Aug 26
KidPass Premium Membership Benefits:
10 credits/month to book activities
Save up to 70% on classes
$49/month after trial - cancel anytime