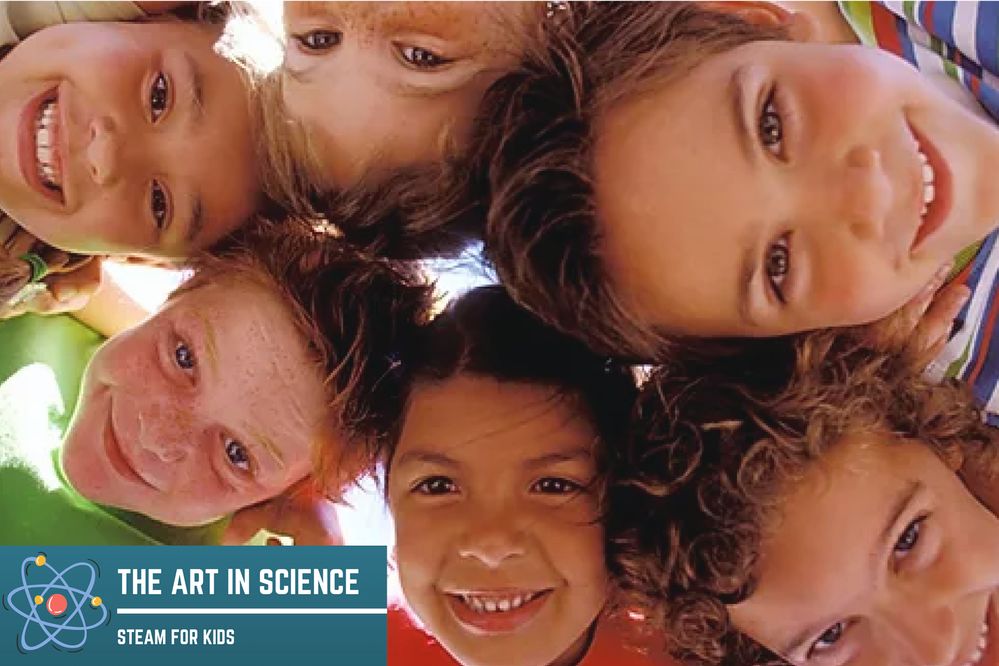 Young STEAMers- Science Fun
The Art In Science (Online)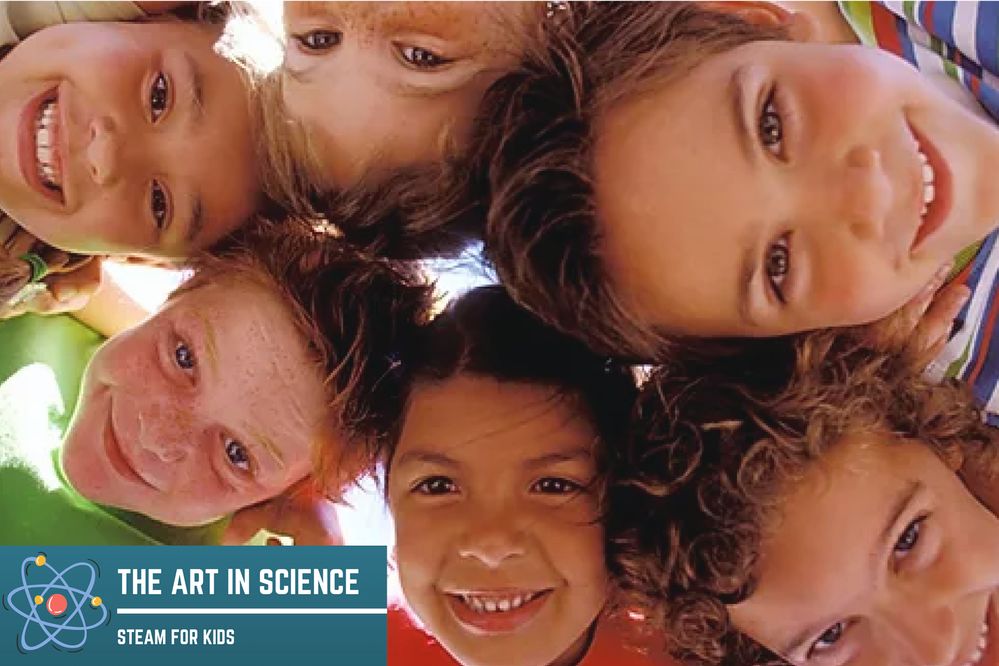 ---
About
Young STEAMers is a distinct program designed to instill a love of science in young children (ages 4-6).

It is an ongoing class that is divided into units. Each unit focuses on a different scientific area.
Every lesson is stand-alone so you can join any time.

The Art in Science is a unique program developed by a scientist and artist to enrich children in various scientific concepts. In the program, the kids learn various science topics with hands-on activities that turn into interesting artworks pleasing to the eye and intriguing to the mind.

We meet twice a week for 45 min class.

Unit 1 - Biology - 1
Unit 2 – Chemistry -1
Unit 3 - physics - 1
Unit 4 - Engineering -1
Unit 5 – Astronomy -1
Unit 6 - Biology - Animal Kingdom
Unit 7 – Chemistry -2
Unit 8 – physics -2
Unit 9 - Biology - Dinosaurs
Unit 10 – Astronomy -2
Unit 11 – Engineering -2
Unit 12 - Meteorology
Unit 13 - Kitchen Chemistry
Unit 14 - Biology - Plant's Life
Unit 15 – Astronomy -3
Unit 16 - Biology - Our Body


When to arrive:
5 minutes before
Additional details:
Unit 1 - Biology
Lesson 1 Microbes - Viruses
Lesson 2 Microbes - Bacteria
Lesson 3 Food Chain
Lesson 4 Biomes - Desert
Lesson 5 Biomes - Rainforest

Unit 2 - Chemistry
Lesson 1 Chromatography
Lesson 2 Salt Painting
Lesson 3 Chemical Reaction
Lesson 4 State of Matter
Lesson 5 Diffusion

Unit 3 - physics
Lesson 1 Gravity
Lesson 2 Light
Lesson 3 sound
Lesson 4 Magnetism
Lesson 5 Motion


Cancellation policy:
0.5 minutes in advance
---
User Reviews
This activity would love your review. When you review this activity, here's where your review will show up!
Provider
174 reviews across 52 activities
About
The Art in Science is a unique program developed by a scientist-slash-artist to enrich children in various scientific concepts. In this program, kids learn science topics with hands-on activities that turn into interesting artworks that are both pleasing to the eye and intriguing to the mind.

Orna, the heart and soul behind The Art in Science, is a scientist and an artist based in the San Francisco Bay Area. After years of investigating human hormones, she decided to dedicate her time to develop a special curriculum to enrich kids in science and excite them about art.

​In her program, The Art in Science, the kids learn various scientific concepts and perform experiments that turn into interesting artworks pleasing to the eye and intriguing to the mind.
...

Show more
Editor's Tip
Orna holds a Bachelor's and Master's degree in Biology and a Ph. D. in Molecular Biology, followed by post-doctorate research at UC Berkeley and Stanford University, where she conducted Bioinformatics research.