Little Bears Music and Movement for Toddlers - KidPass Live Stage
Blue Bear School of Music (Online)
Thursday, Mar 18
KidPass Premium Membership Benefits:
10 credits/month to book activities
Save up to 70% on classes
$49/month after trial - cancel anytime
---
About
This is a special FREE online class presented by KidPass Live Stage (
https://kidp.as/live
). KidPass Live Stage is a free livestream series that is open for the community and showcases many of the incredible classes and instructors on KidPass.
Shake, rattle, and rock 'n' roll with us! Join Teacher Bethany as she leads songs, dances, stretches, singalongs, and more in this half hour of music and movement! Class is intended for kids ages 2-5 who are already running around the house - pre-walkers may find it less enjoyable.
Note that as a KidPass Live Stage performance, this class and your participation may be posted on KidPass social media. Since it is formatted for a large audience, there will be limited instructor interaction. If you enjoy the class, please visit the instructor's KidPass page where you can find other class offerings and formats including small-group, interactive classes. Learn more about KidPass Live Stage at
http://kidp.as/live
.
When to arrive:
Right Before
Additional details:
Any instruments you can find at home - a shaker or a tin can filled with beans, a hand drum or a little pot or pan to bang, some pencils or wooden spoons to click together.
Cancellation policy:
0.25 minutes in advance
---
Provider
17 reviews across 6 activities
About
Blue Bear School of Music is San Francisco's leading destination for aspiring musicians of all ages and all skill levels who want to enjoy learning and playing rock, blues, jazz, folk or pop. Blue Bear, a nonprofit organization founded in 1971, is a place where learning and playing popular music is fun and affordable, where people come together who love music, and where each student's unique talents and goals are recognized and supported. Blue Bear provides annual scholarships by audition to talented young musicians, and offers 'sliding scale' pricing to those with financial need.
...

Show more
Editor's Tip
Blue Bear School of Music believes that music nourishes, inspires and connects us; they are dedicated to providing opportunities for everyone to learn and play music.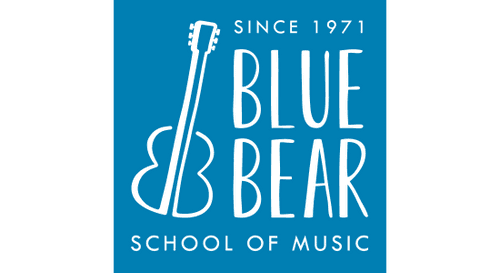 Thursday, Mar 18
KidPass Premium Membership Benefits:
10 credits/month to book activities
Save up to 70% on classes
$49/month after trial - cancel anytime