Musical Storytime for Babies, Toddlers, and Preschoolers - KidPass Live Stage
Moosiki Kids (Online)
Categories:
Music
  |  
Ages:
6 Months - 4 Years
  |  
Format:
Online Live
Wednesday, Apr 28
KidPass Premium Membership Benefits:
10 credits/month to book activities
Save up to 70% on classes
$49/month after trial - cancel anytime
---
About
This is a special FREE online class presented by KidPass Live Stage (
https://kidp.as/live
). KidPass Live Stage is a free livestream series that is open for the community and showcases many of the incredible classes and instructors on KidPass.
Please join Moosiki Kids for our lively, fun, interactive musical storytime class which includes 2 musical books sung live, an interactive musical storyboard, fun kid songs and rock songs, dancing with scarves, and jamming with instruments! We also listen to an "instrument of the week"!
Note that as a KidPass Live Stage performance, this class and your participation may be posted on KidPass social media. Since it is formatted for a large audience, there will be limited instructor interaction. If you enjoy the class, please visit the instructor's KidPass page where you can find other class offerings and formats including small-group, interactive classes. Learn more about KidPass Live Stage at
http://kidp.as/live
.
When to arrive:
Right Before
Additional details:
Please bring shaker instruments (such as maracas or egg shakers), "jam" instruments (such as drums, ukuleles, tambourines, bells etc), juggling scarves or lightweight blanket (to fly in the air) and bubbles, cuz you know, BUBBLES!
Cancellation policy:
6 hours in advance
---
So good, my son loves it. He enjoyed so much.
Provider
14 reviews across 3 activities
About
Moosiki Kids interactive "grownup-and-me" style music classes for children 2 months to 3 years nourishes development through music—and, now, they're online! Moosiki Kids does this through guided play, repetition of original music, music appreciation lessons of popular children's music and child-appropriate rock music, and exposure to new sounds and rhythms. Of course, Moosiki Kids can't just leave it at music. They also mix it up by using scarves, bubbles, and other various props to go along with their music and musical exercises. Their number one goal is to let kids have fun, and by doing so, teach musically at the same time!

For older Moosiki students, they offer Moosiki Kids Musical Storytime! This class fosters a love of reading at a young age through musical story read-alouds that encourage children to sing along as they read, listening with their ears and looking with their eyes! Musical storytime with Moosiki blended in, this class is for kids who love reading and listening—but also love music and dancing!

And for their littlest Moosiki members, they have a Moosiki musical playgroup for ages 2-8 months. In this 30 minute class, kids will meet new friends, sing familiar kids' favorites as well as hear original songs and do gentle movements through songs, puppets, and bubbles.
...

Show more
Editor's Tip
Moosiki Kids classes are now online!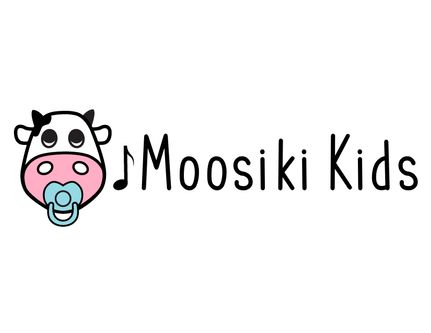 Wednesday, Apr 28
KidPass Premium Membership Benefits:
10 credits/month to book activities
Save up to 70% on classes
$49/month after trial - cancel anytime