Creativities with EEK: KidPass Fall Semester Open House
Creativities Studio (Online)
Tuesday, Sep 8
KidPass Premium Membership Benefits:
10 credits/month to book activities
Save up to 70% on classes
$49/month after trial - cancel anytime
---
About
If you're looking for regularly scheduled activities for your kids this fall but aren't sure where to start, we're here to help with our Online Fall Semester Open House from September 8-11. Our semester programs are live, interactive and take place in small groups (also known as "pods"). Programs can meet daily, once a week or twice a week and are the perfect way to give your kids the routine and peer-to-peer relationships they need. The Fall Semester Open House lets you try free demo classes from the programs you're considering to help you find your perfect fit for fall!

On September 8, join Creativities with EEK for a sample of her Beginner Ballet Ages 3-5 pod!

Got a kid who wants to learn to dance? Emily teaches small group dance lessons that you can take virtually from the comfort of your home or outdoor in-person in Brooklyn. Kids will gain skills in creative movement, strength, and coordination while learning basic steps, jumps, turns and even a simple dance routine each week!!

We will dance to music from Frozen I and II, Disney Princesses and Moana. Feel free to dress up in a beautiful ballerina outfit/costume or like your favorite Frozen character.
This is a 30 min beginner/intermediate ballet class. Class consists of a few minutes of a warm up, stretch and discussion regarding ballet technique. The children will learn the 5 positions of the arms and feet, as well as basic ballet steps, jumps, turns, kicks, barre work, etc.

Emily has over 14 years of experience teaching dance to children ages 3-14. She enjoys getting to know each and every child, which is why she prefers more intimate, small group classes, so each child feels included.

Dance has been known to improve posture and flexibility, lift mood and ease anxiety, increase aerobic power and strength, increase muscular strength and coordination and build social bonds.

This fall, Emily is offering in-person, outdoor, socially distanced class at Vida's Brooklyn in Bed-Stuy, as well as online learning pods and semesters nationally!
When to arrive:
Right before
Cancellation policy:
0.25 minutes in advance
Caregiver required:
Optional
---
Provider
490 reviews across 60 activities
134 West 29th Street, 2nd Floor, New York, NY 10001
Midtown West
About
Emily created Creativities Studio to bring online private and small group sessions for kids to your living room.

Emily offers daily dance lessons in ballet and hip hop for ages 3 - 7, drawing and crafting classes, along with healthy snack creation and baking courses for ages 3+ ---Emily always has a creative activity up her sleeve sure to educate and delight your child. Emily offers 14 years of experience teaching children in dance, along with 10 years in drawing, crafts, baking and snack creation.

Emily started Creativities Studio because of her innate love of children, her childcare background and teaching experience! She believes that children should have the opportunity to learn new skills and socialize without leaving their homes.
...

Show more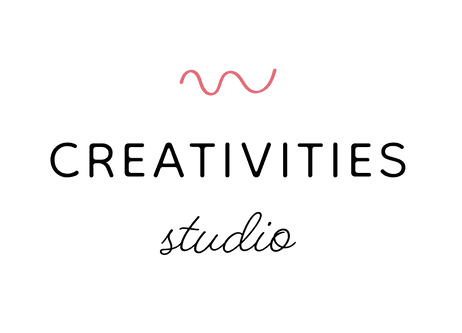 Tuesday, Sep 8
KidPass Premium Membership Benefits:
10 credits/month to book activities
Save up to 70% on classes
$49/month after trial - cancel anytime