Naptown Sings and Plays! : KidPass Fall Semester Open House
Naptown Sings and Plays! (Online)
Friday, Sep 11
KidPass Premium Membership Benefits:
10 credits/month to book activities
Save up to 70% on classes
$49/month after trial - cancel anytime
---
About
If you're looking for regularly scheduled activities for your kids this fall but aren't sure where to start, we're here to help with our Online Fall Semester Open House from September 8-11. Our semester programs are live, interactive and take place in small groups (also known as "pods"). Programs can meet daily, once a week or twice a week and are the perfect way to give your kids the routine and peer-to-peer relationships they need. The Fall Semester Open House lets you try free demo classes from the programs you're considering to help you find your perfect fit for fall!

On September 11, join Naptown Sings and Plays! for a sample their Musikgarten Class for Babies and Toddlers class!

Founded in fun and modern research, Musikgarten introduces your little one to a new musical world as we, bounce, dance, shake, play, tap, jingle, and move our way through class. Enjoy this bonding time with your child, interaction with others (from a screen), and an immersive introduction to both the foundations music and the extramusical benefits cognitive, , and physical . The virtual class takes extra care to provide a multimedia experience, adding pictures, videos, and sounds to provide multiple learning avenues and keep your child hooked.
When to arrive:
Right Before
Cancellation policy:
6 hours in advance
Caregiver required:
Optional
---
Provider
12 reviews across 8 activities
141 Gibralter Avenue, Annapolis, MD 21401
Bowie
(410) 279-3208
About
Naptown Sings…and Plays!

They have one main goal: to make music fun and inspiring for people of all ages, abilities and financial situations. Music lessons often get a bad rap for being boring, stuffy, and sometimes uninspiring. At Naptown Sings…and Plays! thei teachers are upbeat, keep it fun, and cater to the interests of the students, all while ensuring a high-quality music education for all. Located in the heart of Annapolis, they strive to be a staple in the community where anyone can go to be musically enriched.
...

Show more
Editor's Tip
Naptown Sings…and Plays! is here to carry on the torch of Annapolis' musical heritage through the next generation.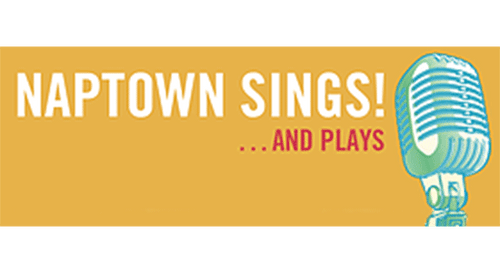 Friday, Sep 11
KidPass Premium Membership Benefits:
10 credits/month to book activities
Save up to 70% on classes
$49/month after trial - cancel anytime