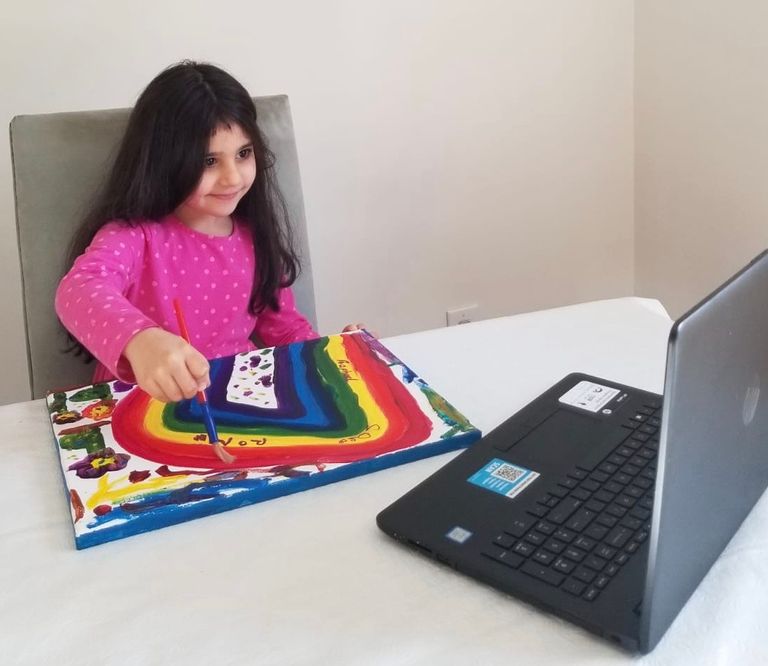 Ages 5-8 Online Holiday Art Camp
The Art Studio NY (Online)
Categories:
Camp
  |  
Ages:
5 - 8 Years
  |  
Format:
Online Live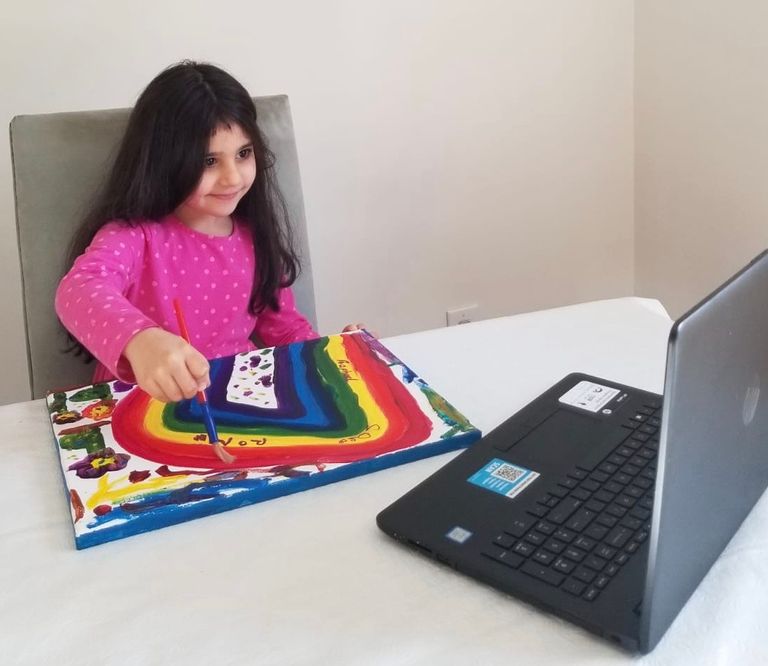 ---
About
Join The Art Studio NY's online art camps where you'll fill up on friendship, laughter, connection, unbounded creativity and FUN. Our online art camp program will be the highlight of your week!

Enjoy The Art Studio NY's live, online camp experience — one that is exciting, magical and connected, all from the safety of home. Our engaging, high-energy and creative online activities for kids and teens of all ages include:

-Tailor-made magical daily art camp packed with friendship and endless fun
-Enjoy a variety of interactive and spirited creative activities every hour of the camp day
-Engaging, small group activities (1 instructor for 15 or less kids) that are customized to each and every camper
-Have fun with old friends and make new friends from around the country (and world!)
-New painting, drawing, comics, and mixed-media art projects that are exciting, always fresh and never repeated twice
-We make learning fun with art fun-facts and exploring "world travel field trips"
-Curated activities menu to align with kids' interests and age groups
-Caring, inspiring, credentialed instructors and educators who are experienced in teaching and motivating kids online
-Exposure to new activities, experiences and friendships to broaden horizons
-A wide variety of activities to keep kids excited, engaged, learning, and exploring

Makeup policy:
Due to high demand and the nature of this class, our partner cannot offer any makeups

Refund policy:
Due to high demand and the nature of this class, our partner cannot offer any refunds
Additional details:
THIS IS AN ONLINE CLASS: Children will need to use a laptop or device with wifi connection and access to a camera and mic. Our classes are hosted on Zoom, and managed by our instructors. The Art Studio NY's Zoom classes have a waiting room and are locked after starting for security purposes. More information to connect to our online classes will be outlined in the confirmation email

Class policies:
All classes are held on New York City time (Eastern US timezone)

Kids will need drawing paper, pencils, an eraser, watercolor paper, watercolor paints, paint brushes, glue, scissors and an old magazine or newspaper.


---
Provider
15 reviews across 5 activities
About
The #1-Rated Children's Art Classes in New York City. The Art Studio NY offers nurturing and creatively FUN art classes for children and teens. Geared towards kids and teens of all ages and artistic levels, our classes combine artistic technique with authentic self-expression. We provide an entertaining and educational children's artistic experience that will inspire the artist within! We allow your child to explore their unique creativity through drawing, painting, realism, abstraction, portfolio development, and more! All instruction is tailor-made for each child's needs and interests.
...

Show more
Editor's Tip
The Art Studio NY is the perfect mix of entertainment and education for your child.