Better Baby Sitters CPR infants - KidPass Live Stage
Enriching Kidz (Online)
Categories:
Academic
  |  
Ages:
10 - 17 Years
  |  
Format:
Online Live
Wednesday, Sep 2
KidPass Premium Membership Benefits:
10 credits/month to book activities
Save up to 70% on classes
$49/month after trial - cancel anytime
---
About
This is a special FREE online class presented by KidPass Live Stage (
https://kidp.as/freelivestage
). KidPass Live Stage is a free livestream series that is open for the community and showcases many of the incredible classes and instructors on KidPass.
Students will learn how to do CPR and Heimlich maneuver on infants.
Note that as a KidPass Live Stage performance, this class and your participation may be posted on KidPass social media. Since it is formatted for a large audience, there will be limited instructor interaction. If you enjoy the class, please visit the instructor's KidPass page where you can find other class offerings and formats including small-group, interactive classes. Learn more about KidPass Live Stage at
http://kidp.as/live
.
When to arrive:
Right before
Additional details:
Bring medium size stuffed animal with arms and legs
Cancellation policy:
6 hours in advance
---
Provider
1 review across 1 activity
About
Register your child in an online class with Enriching Kidz, a program that teaches kids life skills they can use for a lifetime! Enriching Kidz' mission is to make learning fun and easy for kids through engaging, interactive and educational programs. Enriching Kidz takes the stress off of parents, and teaches little ones important lessons in a fun way. From teaching them how to stay home alone safe and how to care for their younger siblings to helping them navigate through social exclusions and friendships, Enriching Kidz has got your back!

This is an online provider that is hosted on the KidPass Digital Platform, which uses Zoom. Upon booking, you will receive a link to access the class in your booking confirmation email. Simply click on the link when it's time for your class. Please download Zoom prior to the start of the class.
...

Show more
Editor's Tip
Enriching Kidz' Online Live classes can easily be streamed from your computer, phone or your desktop, and are all led by qualified Enriching Kidz instructors.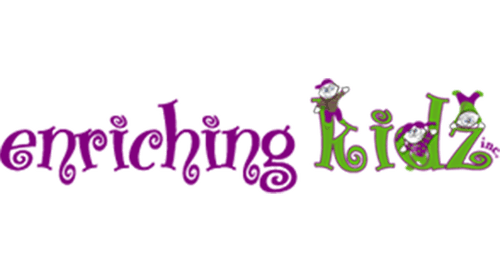 Wednesday, Sep 2
KidPass Premium Membership Benefits:
10 credits/month to book activities
Save up to 70% on classes
$49/month after trial - cancel anytime