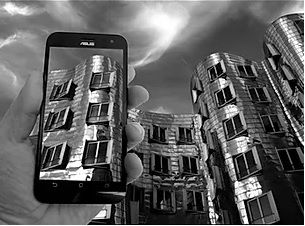 Photography For Kids: Take Amazing Photos with Any Camera or Phone! - KidPass Live Stage
Megapixels School of the Arts (Online)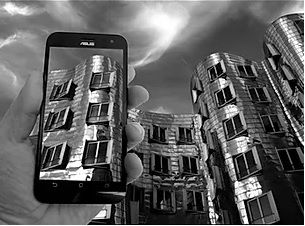 ---
About
This is a special FREE online class presented by KidPass Live Stage (
https://kidp.as/freelivestage
). KidPass Live Stage is a free livestream series that is open for the community and showcases many of the incredible classes and instructors on KidPass.
Learn to take photos using techniques that professional photographers use! During class, you will set up a scene with your toys or collectables or anything you want to take a photo of. You will learn how to arrange it in an eye-pleasing way to take incredible photos!
What will kids need to bring for this class?
-You will need something that you can use to take photos. For example, this can be a camera or phone or iPad.
-You will also want to decide ahead of time what you would like to take a photo of. This can be some toys, legos, collectables, or anything that sparks your interest.
-Optional: if you can also gather a couple of leafs, I'll show you fun trick you can use in your photos!
-Optional: a flashlight
Note that as a KidPass Live Stage performance, this class and your participation may be posted on KidPass social media. Since it is formatted for a large audience, there will be limited instructor interaction. If you enjoy the class, please visit the instructor's KidPass page where you can find other class offerings and formats including small-group, interactive classes. Learn more about KidPass Live Stage at
http://kidp.as/live
.
When to arrive:
Right before
---
Provider
10 reviews across 2 activities
About
Meg Navarro, the heart and soul behind Megapixels School of the Arts, helps kids develop character, confidence, and creativity through online classes in art, photography, and creative writing. What makes Megapixels different from other art schools is Navarro's step-by-step, brain-activating method that teaches students how to draw with lifelike realism while infusing their art with their own personal style and creativity—even if, previously, they could barely draw stick figures.
With Megapixels School of the Arts, Meg is on a mission to empower kids to become lifelong learners, confident in their creativity enough to overcome any obstacle, achieve their biggest dreams and change the world.
Meg holds a double BA in Communications and Humanities – Art and Writing, and in her free time enjoys making human pyramids with her acro friends, dancing, and exploring the beach.
Learn more about Megapixels School of the Arts here:
https://www.megapixelsart.com/
This is an online provider that is hosted on the KidPass Digital Platform, which uses Zoom. Upon booking a class, you will receive a link to access the class in your booking confirmation email. Simply click on the link when it's time for your class. Please download Zoom prior to the start of the class.
...

Show more
Editor's Tip
Ms. Navarro teaches using a tried-and-true method that makes creating realistic art attainable for anybody, no matter their age or skill level.