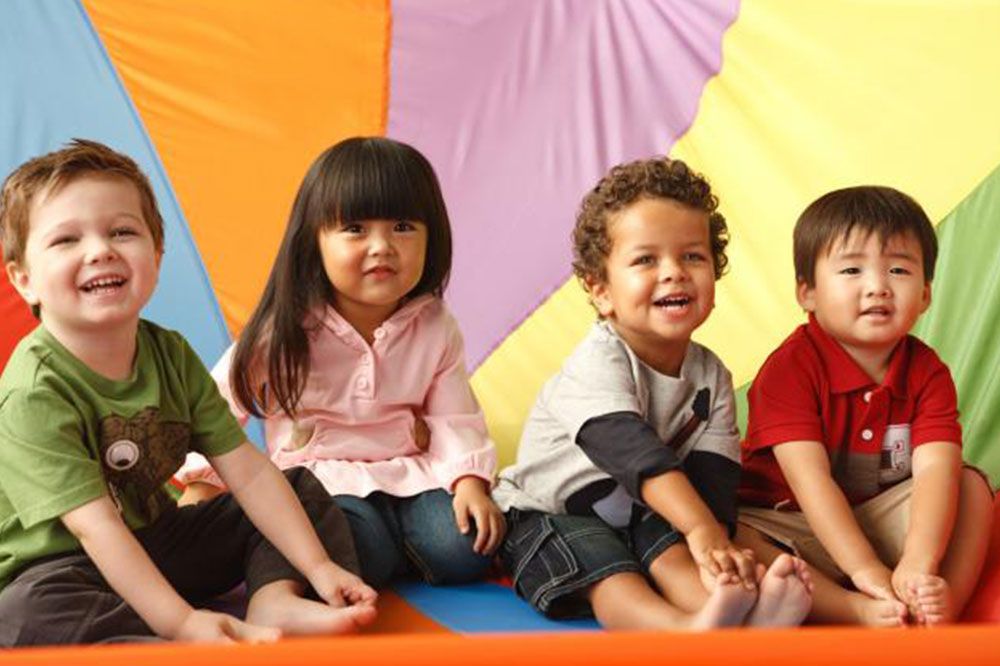 Club G Interactive Play
Gymboree Play & Music - Tribeca
Categories:
Play
  |  
Ages:
6 Months - 5 Years
  |  
Format:
In-Person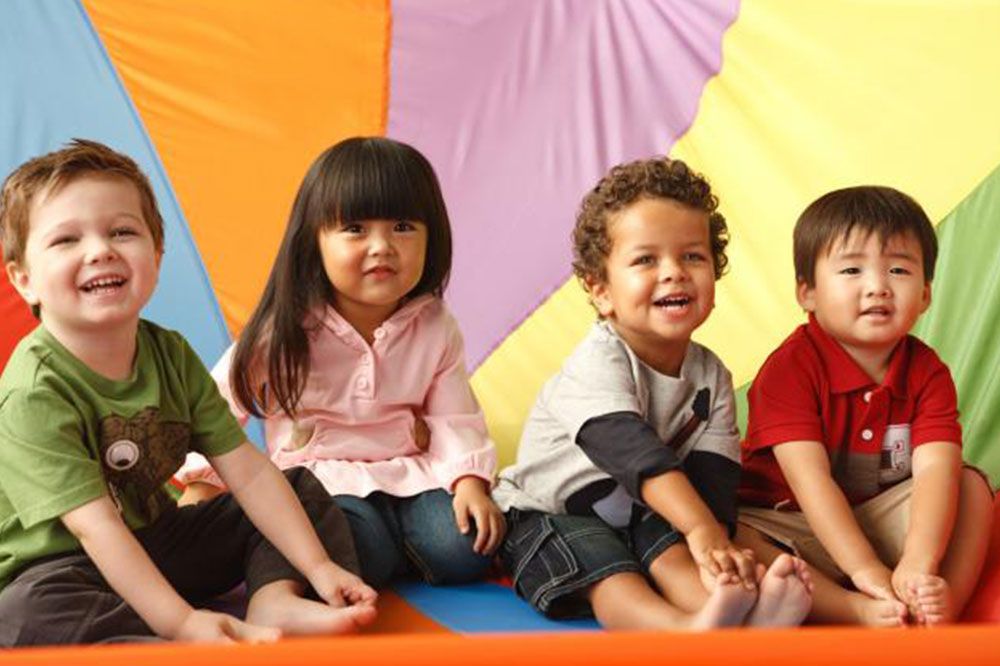 ---
About
Club G is an interactive play session for you and your little one to enjoy. Various activities are facilitated including Parachute & Bubbles, Interactive Story Time, Dance, Equipment Focused Activities and more!

This Club G Reservation is good for the entire window that Play is available on the day of the week you reserved. Stay and play as long as you like during the time below, you are not limited to just 60 minutes. Club G's current schedule for June -- Mon 1:30 - 5:30 pm, Tues 1:30 - 5:30 pm, Wed 1:30 - 5:30 pm, Thurs 1:30 - 5:30 pm, Fri 9:30 am - 3:30 pm, Sat 9 am - 12 pm.
When to arrive:
5 minutes before
Additional details:
For insurance purposes, KidPass bookings are only valid for the session, date, and time indicated on the booking. Additional gym access or make-up sessions are not included. Adults are required to wear socks in our classrooms. Socks are available for purchase for $2. KidPass customers are responsible for ensuring that they are signing up for age-appropriate classes. Children outside the designated age range of any given class will be turned away without refund.
Cancellation policy:
1 hour in advance
---
Provider
523 reviews across 59 activities
100 Reade Street, New York, NY 10013
TriBeCa
(212) 566-2795
About
Register your child in a class at Gymboree Play & Music's TriBeCa location in Manhattan. Children ages zero to five years old can enjoy 45 minutes of uninterrupted learning, playing and exploring in a comfortable, energetic environment. Through a variety of play-based and interactive activities, children will develop physical, social and cognitive skills, and build lifelong skills that they will carry with them to elementary school and beyond. Classes are grouped by age and activity, so there's something for every child to enjoy! Babies and toddlers will start out enjoying music, crawling, sing-alongs and group play, then will progress to more advanced art projects, team-building activities and collaborative games in the preschool-aged classes.
...

Show more
Editor's Tip
Located in the heart of Tribeca, this Gymboree Play & Music location offers a top-notch selection of art, play & learn, and singalong classes, as well as Open Gym times for children 0-5 years old.