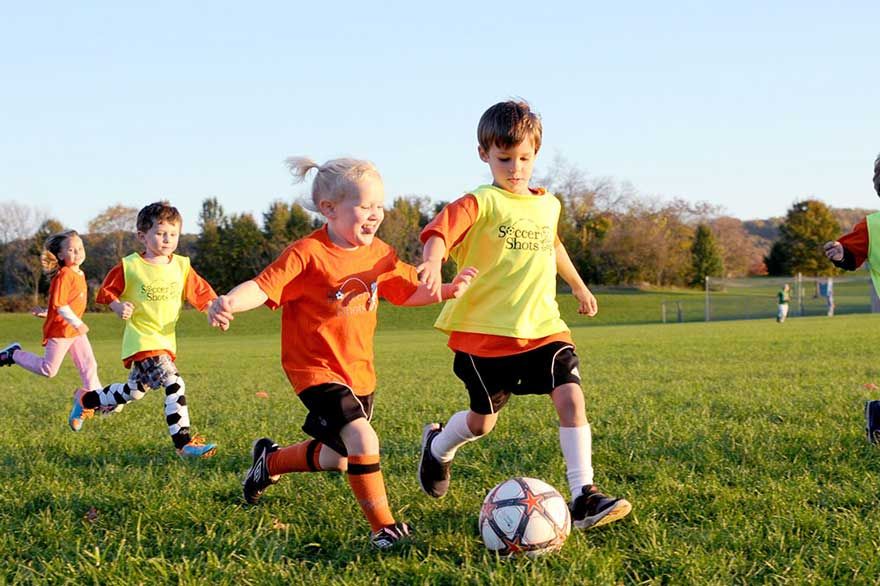 Mini Soccer Shots (2's Class - Parent Participation Required)
Soccer Shots (at We Work)
Categories:
Sports & Fitness
  |  
Ages:
24 Months - 2.5 Years
  |  
Format:
In-Person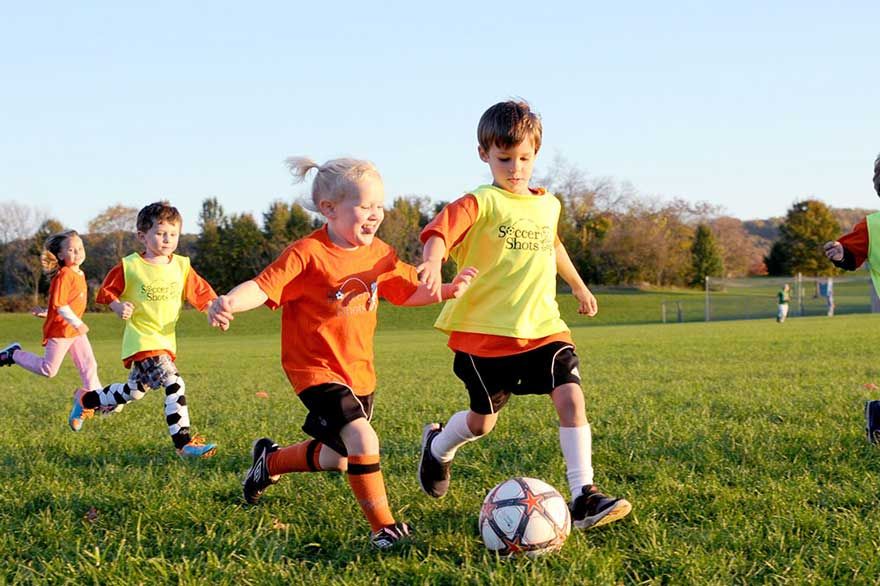 ---
About
Soccer Shots 'Mini' utilizes creative and imaginative games to focus on basic soccer skills like dribbling, passing and shooting. Our caring team positively impacts children's lives on and off the field through best-in-class coaching, curriculum and communication. No gear needed! All soccer equipment is provided to program participants.

Soccer Shots requires every child to have a signed waiver and release form on file. Instructions on where to find and sign the form will be sent with your booking confirmation.
When to arrive:
15 minutes before
Additional details:
Please review and sign this waiver and release form before class:
http://bit.ly/2bqYlNx
. Soccer Shots reserves the right to turn away any child without a waiver and release form on file. Also, please note that this booking does not include a complimentary Soccer Shots jersey, which can be purchased separately on-site.
Cancellation policy:
6 hours in advance
---
User Reviews
This activity would love your review. When you review this activity, here's where your review will show up!
Provider
4 reviews across 2 activities
195 Montague Street, 12th Floor, Brooklyn, NY 11201
Brooklyn Heights
(347) 762 1709
About
Soccer Shots is the national leader in youth soccer development for children aged 2 through 8. Our program has been created under the guidance of childhood education specialists, MLS® and USL® professional soccer players, and experienced and licensed soccer coaches. Our innovative lesson plans are developmentally appropriate and tailored specifically to the three distinct age groups we teach. Using these creative and age-appropriate curricula and infusing each lesson plan with enthusiasm and structured activity, Soccer Shots aims to leave a lasting, positive impact on every child we serve.

By enrolling your child in Soccer Shots, you can expect the following:

> Increased psychomotor development through fun fitness activities
> Introduction to team dynamics
> Character formation through life lessons such as honesty, sharing, respect, and positive attitudes
> Development of active lifestyle habits
> Individual skill development
> Coordination, balance, and agility development
...

Show more
Editor's Tip
Parents love Coach Geoff's high energy and enthusiasm and, most importantly, the genuine interest he takes in helping children as young as two years old master the basics of kicking, dribbling, controlling the ball, pull back, and scoring a goal.