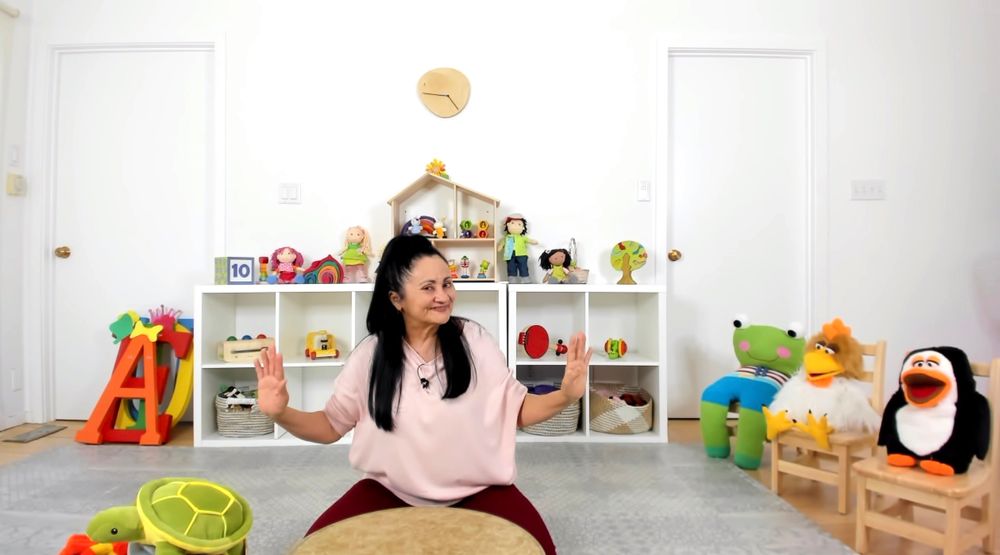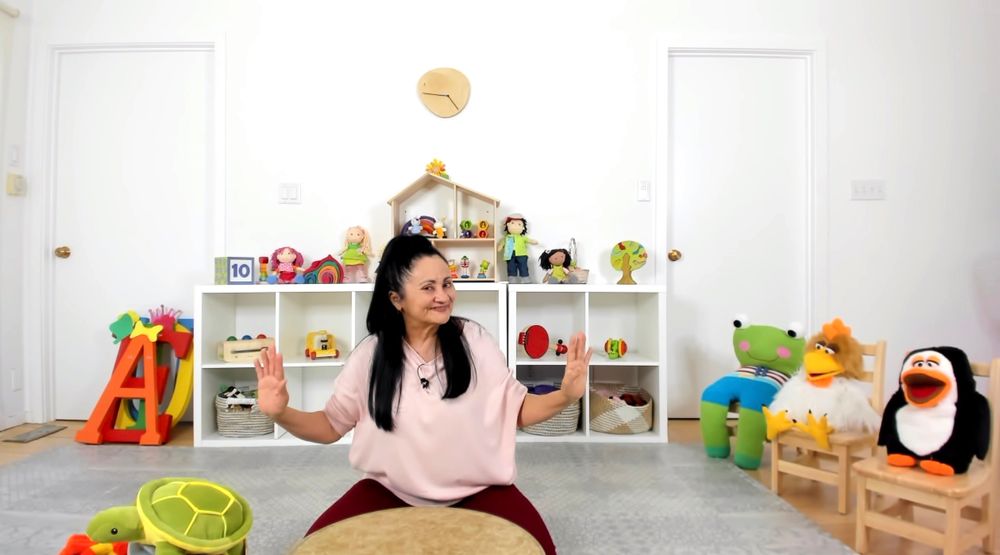 ---
About
Interactive, live-streaming music and movement class in Spanish for babies, toddlers and preschoolers! Join us every week to sing, dance and play together while learning Spanish from your home.

In each class, children are introduced to basic concepts like animals, colors and numbers through the universal language of Music. Each session is fun, active and engaging. A selection of Children Songs in Spanish guides the class from start to finish. Activities are related to the lyrics, in order to familiarize the children with the words and their meanings. Some of the songs encourage the children to dance. Nilda uses puppets, musical instruments, and props to teach children basic vocabulary through action and interaction, rather than through translation.

The classes are streamed on Zoom's webinar platform. Participants (children, parents, nannies) are able to join the video from their homes and interact with us in real-time, it is a fun and engaging experience.
Makeup policy:
We are happy to register you for make-up sessions if you miss a class. We have 10 classes per week that you can choose from to make up for your missed class
Refund policy:
This is an ongoing class. You are charged weekly and can stop your registration at any time.
---
Provider
91 reviews across 11 activities
1414 4th Street, San Rafael, CA 94901
San Rafael
(415) 815-6035
About
Cucu's PlayHouse is a Language Immersion School located in San Rafael, California that specializes in teaching Spanish through Music and Movement to children aged 3 months to 5 years old.

Through singing, dancing, and playing interactive games, Cucu's PlayHouse stimulates children's creativity and imagination, encourages speech development, social and physical skills and develops their innate musicality. Along with spoken language, music is one of the most valuable learning tools—and Cucu's PlayHouse lets kids learn while having fun! In addition to all the undeniable benefits of engaging your child in musical activities from an early age, Cucu's PlayHouse class will also expose them to a second language. According to recent studies, the ideal age to start exposing kids to a second language is between 0 and 3 years of age—doing so stimulates their brain development and benefits kids cognitively, socially and culturally.

Nilda is the Lead teacher of Cucu's PlayHouse. She currently teaches the virtual classes only. Her passion for music started at an early age. Growing up in a family of Cuban musicians, she was exposed to a rainbow of latin rhythms and sounds. Her culture revolves around music and dance, and she loves to share it with others. Her natural ability to engage with small children, allows her to capture their attention and provide a nourishing learning experience. She is extremely creative and is constantly developing new musical activities and games for the program.
...

Show more
Editor's Tip
It's the perfect program for bilingual families—or families who want to become bilingual! Bonus: Cucu Playhouse's musical elements are great for kids' social and physical development.