A Faery Hunt Enchanted Adventure (1 Adult + 2 Children)
A Faery Hunt (at Crestwood Hills Park)
Sunday, Jan 8
KidPass Premium Membership Benefits:
10 credits/month to book activities
Save up to 70% on classes
$49/month after trial - cancel anytime
---
About
Nickelodeon named A Faery Hunt "Best Children's Theater in Los Angeles" - join us on this magical, musical adventure. A Faery Hunt shows are interactive performances designed for young audiences & families to inspire creativity, imaginations and fun. As children we believed in magic and knew in our hearts there was something enchanted out there, hidden, kind, beautiful, and filled with goodness. If you remember this, you too may have glimpsed Faeryland. Join us on this magical interactive quest. You'll meet faeries and funny creatures, maybe even Faery Royalty!

Many children come in costume. Wings, garlands, wands, wizard hats & CD's of the Faery hits from our award-winning shows are available for sale ($5 - $10) at the show.

**This booking is good for one adult and two children.**
When to arrive:
15 minutes before
Additional details:
This booking is good for one adult and two children.
Cancellation policy:
24 hours in advance
---
Provider
1 review across 1 activity
1000 Hanley Avenue, Brentwood, CA 90049
Brentwood
(818) 324-6802
About
A Faery Hunt, the Nickelodeon winner for 'Best Children's Theater in Los Angeles' creates Fairyland by weaving their faery magic with original stories, dancing and songs that will inspire the best in all of us. There is only gentle and silly fun in A Faery Hunt shows. There is nothing scary in our Faeryland.

What a lovely way to spend a morning with the family, outdoors in nature while inspiring the imaginations of everyone involved. All performances are outdoors except shows at the Sunset Theatre Company (which is indoors and outdoors). Children are encouraged to come in their favorite fairy, princess or super hero costume! Maybe some of the parents would like to join in on the fun and come in costume too. Closed comfortable shoes, sunscreen, and water suggested for outdoor shows.
...

Show more
Editor's Tip
A Faery Hunt is a live interactive children's show for the young and the young-at-heart.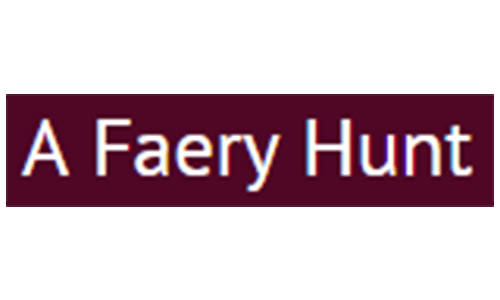 Sunday, Jan 8
KidPass Premium Membership Benefits:
10 credits/month to book activities
Save up to 70% on classes
$49/month after trial - cancel anytime