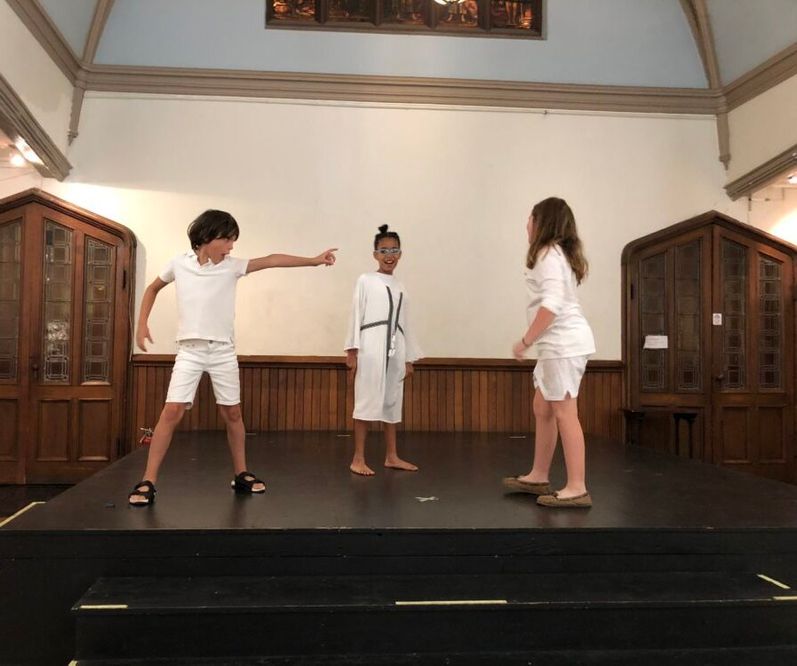 Scene Study for Sleuths Day Camp
Child's Play NY (at 121 Pierrepont Street)
Categories:
Camp
  |  
Ages:
7 - 11 Years
  |  
Format:
In-Person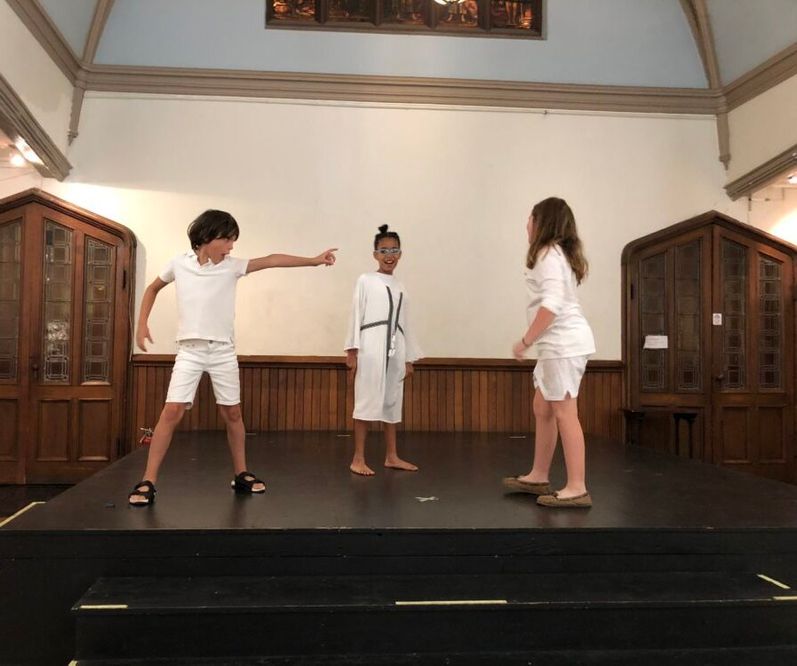 ---
About
This scene study day camp for young performers gets everyone to working to solve the mystery! Using scripted material from classic kid-friendly "Who Done It?" films like Nancy Drew, Enola Holmes, Scooby-Doo, and Harriet the Spy, kids get immersed in the world of the detective and work on multiple exciting roles. As they do, they learn the fundamentals of script analysis, character development, and how to make strong and specific choices. Finally, they play beloved theater games that get them working together using improvisation and immersed in an exciting narrative they devise.

Join Child's Play NY for dramatic play holiday camps! In these programs, campers create stories together, sing, dance and activate their imaginations. Working alongside talented theater teachers, they jump inside literature and act out adventures. The games build their social-emotional and executive function skills as well as teach joyful ways they can play at home too.
Makeup policy:
No makeups or transfers
Additional details:
A welcome letter will be emailed home to families several days before camp.
Class policies:
Students will remain masked, except while eating or drinking
---
User Reviews
This activity would love your review. When you review this activity, here's where your review will show up!
Provider
121 Pierrepont Street, Brooklyn, NY 11201
Brooklyn Heights
(347) 759-6313
About
Child's Play NY believes that through the theatrical arts, children build confidence, compassion and creativity.  Children are empowered as they live inside of stories and characters and develop their skills as an actor.  Our mission is to inspire young people to explore the creative process in order to become engaged participants in their world.  Our staff has trained at some of the most esteemed drama schools in the world and continue to perform on and off Broadway as well as in television and film. With our low faculty to student ratio and live musicians for musical programming we ensure that children get top-notch training. Ranked in Time Out New York Kids as a top theater program, Child's Play NY is the after-school theater provider at Packer, Berkeley Carroll, Avenues, and many more schools in NYC.
...

Show more
Editor's Tip
Jocelyn Greene, founder of Child's Play, has been teaching theater to children since 1998. Jocelyn loves her job because she gets to unite 'truly gifted actors with kids who are hungry to play, and excited to imagine and make believe'.