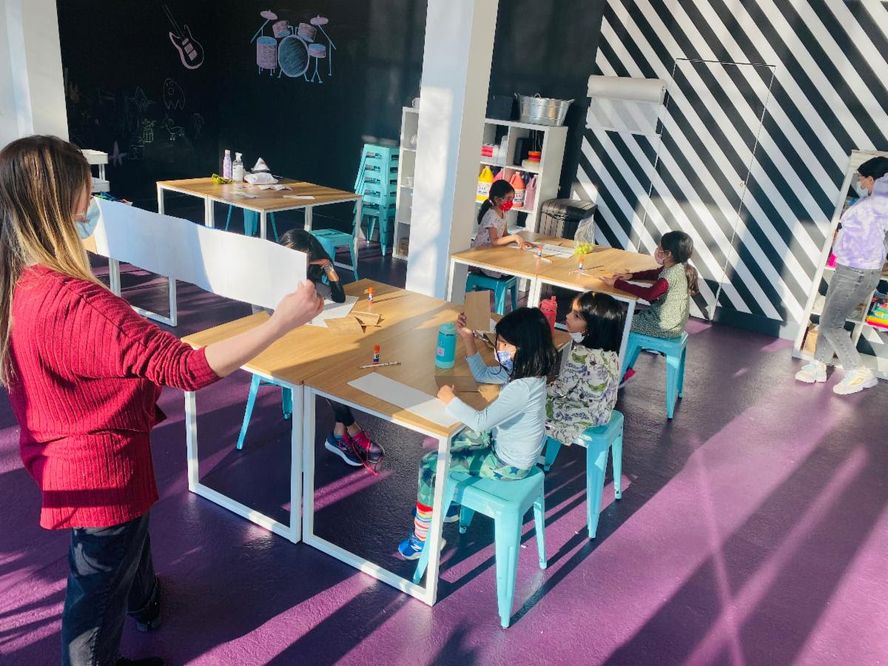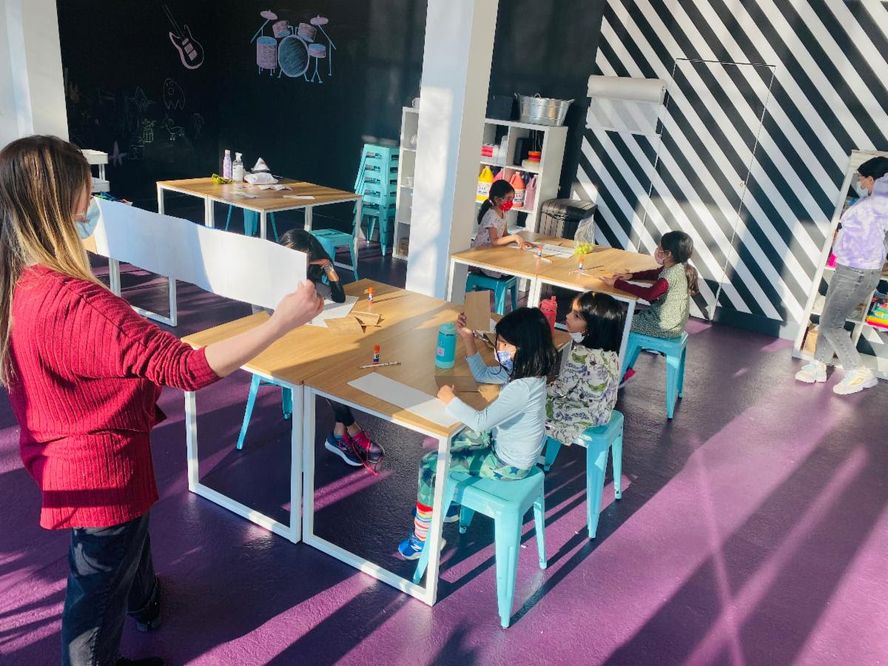 ---
About
Our SPRING RECESS CAMP is inspired by the Spring Solstice, animal life, bright colors, weather, nature, and planet earth. On Focus: Women's History Month!

-Families pack peanut free lunches, snacks, and a refillable water bottle.

Open seven days a week, PLAYDAY provides indoor and outdoor creative activities for children 6+ in a safe small group studio environment with highly educated and experienced instructors. Class sizes will be limited to 12 children – each getting their own workstation (6' apart), sterilized tools, and materials – with only one group of participants each day, age 6 and older.
​
New daily projects will draw from PLAYDAY's wide range of thoughtful, engaging, and fun activities, each taught by trained art professionals. A full day of creative activities from painting, cartooning, sculpting, and more!

Understanding that the world is shaping a "new Normal" PLAYDAY will also offer children the ability to connect from home with all in-person activities to continue to accommodate each family's unique health, safety, and scheduling concerns.

At PLAYDAY, children engage in exploratory projects in an inclusive, diverse, respectful, and positive setting. We inspire children to make ART all while developing a variety of life-long cognitive and emotional skills such as hand-eye coordination, communication, critical thinking, self-awareness, patience, and most importantly self-confidence.

HAVE FUN | BE AWESOME is our motto!
When to arrive:
5 minutes before
Cancellation policy:
24 hours in advance
---
Provider
125 reviews across 21 activities
5-37 51st Avenue, Long Island City, NY 11101
Long Island City
1-844-752-9329
About
PLAYDAY is creative play space for socially driven cognitive stimulation for NYC children ages 1 and up in Long Island City, Queens. Each class is 45-60-minutes and includes a mix of multicultural activities like sculpting, drawing, model building, origami, weaving, typography, chess, architecture, yoga and ping pong. Kids 1-4 can take "Grown Up and Me" art and music classes, while all classes for kids ages 4+ are drop-in/drop-off. The individual and group activities at PLAYDAY are led by highly educated experienced instructors with a passion for mentoring and motivating kids—along with a love for sharing relevant art history. In the PLAYDAY FRIENDS program, successful local creatives visit and allow kids to witness the creative process at play. PLAYDAY also offers creative birthday parties with ping-pong tables and a large outdoor area! Bonus for those 21+: PLAYDAY hosts "create and sip nights," too.
...

Show more
Editor's Tip
Come to class with a positive attitude and prepare to be your creative best!