Meditation Class
Self-Aware Child (at Love Chapel NYC)
Saturday, Sep 3
KidPass Premium Membership Benefits:
10 credits/month to book activities
Save up to 70% on classes
$49/month after trial - cancel anytime
---
About
This class promotes a daily practice of meditation and mindfulness.
During our time together we will give ourselves the precious gift of self-care by taking time to quiet the mind and listen to our Spirit.
Different meditation techniques are introduced each day.
I work mostly with guided meditations.
Each class we will do a different meditation.

These are some samples of the topics:
• Meditation for self-love & self-acceptance
• Meditation for gratitude
• Meditation to help you increase your concentration level
• Meditation for social anxiety
• Meditation for when you are feeling blue or sad
• Meditation with positive affirmations
• Meditation to help you make new friends
• Meditation to get ready for your first day in school
• Meditation for self-expansion

There is no homework assignment. But students are encouraged to continue their daily practice at home and to take 5 minutes of introspection right before they go to bed every night.
When to arrive:
5 minutes before
Additional details:
You don't need to bring anything. Just comfy clothing. We have chairs. You will be sitting down during the meditation.
Cancellation policy:
1 hour in advance
---
User Reviews
This activity would love your review. When you review this activity, here's where your review will show up!
Provider
161 West 75th Street, Brown door, New York, NY 10023
Upper West Side
(917) 453-0657
About
Self-Aware Child is a Meditation Practice designed to speed up your child's emotional , leading to greater personal & academic success.

Veronica Moya teaches meditation and psychic development classes at the Love Chapel NYC. Which is a cozy, calm and serene place where children can unplug from the outside world and find peace and wisdom by going within.

With Meditation, the children's desire to succeed comes from within, which makes it that much more powerful and effective. The company was created by empathic educator Veronica Moya who is also the host of Vero's Corner, a children's Youtube channel dedicated to helping kids find enjoyment in meditating. Veronica demystifies "Meditation" and makes it accessible and appealing to youngsters. Her 25 years of working with children and her background in developmental psychology and education make her the perfect person to guide your child to a fulfilling and successful life.
...

Show more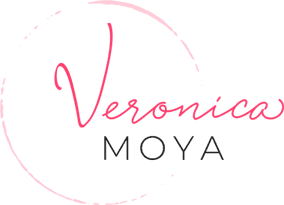 Saturday, Sep 3
KidPass Premium Membership Benefits:
10 credits/month to book activities
Save up to 70% on classes
$49/month after trial - cancel anytime