Let's Go Camping! - A Murder Mystery Experience
Science and Mystery Solving with Miss Meghan (Online)
Categories:
Creative
  |  
Ages:
9 - 12 Years
  |  
Format:
Online Live
Thursday, Dec 23
KidPass Premium Membership Benefits:
10 credits/month to book activities
Save up to 70% on classes
$49/month after trial - cancel anytime
---
About
Summer has finally arrived in the small town of Blahville, which is when the locals all emerge from their homes for the annual town camping trip. The event is a popular one held in the nearby national park. However, this year, twelve friends decided to set out on their own, rather than joining the others as is tradition.

The impromptu camping expedition starts off pleasant enough until tragedy strikes leaving three of the twelve dead. Using the clues provided, students will use logic and deductive reasoning to figure out which friend is attacked by a bear, which friend falls from a cliff, and which friend is hopelessly mired down in quicksand.

If your child loves mystery-themed novels and television shows, then this class will give them the chance to test their critical thinking skills. Your child will learn how to use riddles and find themselves using lateral thinking to be more creative in their guesses. All of the clues will involve colors and wordplay. Students will break down the steps necessary to solve the mystery. They will share and debate hypotheses with their classmates, ultimately working together to solve the mysteries before the class ends.

This is an online class that is hosted on the KidPass Digital Platform, which uses Zoom. Upon booking, you will receive a link to access the class in your booking confirmation email. Simply click on the link when it's time for your class. Please download Zoom prior to the start of the class.
When to arrive:
5 minutes before
Cancellation policy:
24 hours in advance
---
Provider
1 review across 1 activity
About
Meghan Gillespie is from Aiken, South Carolina, USA, and she is so excited that you have stumbled upon her profile!

Meghan has always loved learning and teaching, and she has wanted to be a teacher since she was seven-years-old. She is so happy that she now has a platform where she can express her love of teaching, and she hopes to also inspire her students through learning.

Meghan loves reading, writing, science, and problem solving! She received her Bachelor of Arts in Elementary Education from the University of South Carolina - Aiken in 2017, as well as her Read 2 Succeed certification. She is also certified in the state of South Carolina to teach children between the ages of 7 and 12.

She has been an online teacher since January 2019, and she absolutely loves being able to teach to children all over the world!
Meghan firmly believes that children should have fun and easy-going learning experience, and she hopes that your children will have fun in her classes with her!

Please feel free to reach out with any questions you may have and make sure to follow Meghan's profile for any upcoming classes.

She hopes to see you in her classroom very soon!
...

Show more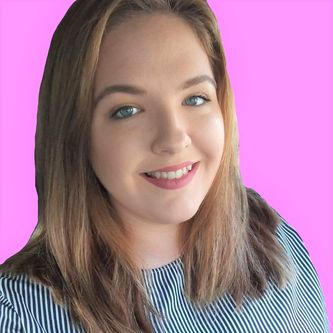 Thursday, Dec 23
KidPass Premium Membership Benefits:
10 credits/month to book activities
Save up to 70% on classes
$49/month after trial - cancel anytime