Central Park Bike Rentals - 2 Hour Rental (Adult + Child)
Unlimited Biking - Central Park
Thursday, Nov 11
KidPass Premium Membership Benefits:
10 credits/month to book activities
Save up to 70% on classes
$49/month after trial - cancel anytime
---
About
With over 47 miles of paths traversing 843 acres, Central Park provides an excellent ride for both experienced and casual bike riders. Not only can you take advantage of the endless paths, but you can also take in the art, architecture, and history that makes Central Park so unique. Located in the heart of Manhattan in New York City, Central Park is an oasis inside one of the largest cities in the world.

If you decide to explore the park on your own, Unlimited Biking will arm you with all you need for your adventure. We supply a helmet, a color coded map, a basket, and a bike lock, all free of charge – you supply the need to explore.

We offer bikes for everyone, including eBikes, Kids Bikes and Tandems. Additionally, we have baby seats and baby trailers available for families. We offer everything you need to make your exploration of Central Park successful and memorable. Additionally, our knowledgeable staff can provide you with specific routes based on your personal needs and desires.

Why Unlimited Biking for Bike Rentals?
• We only offer top of the line, well maintained Cannondale bikes for men, women and children.
• Our prices are unmatched.
• We offer group discounts based on the number of people renting. We also offer private, custom bike experiences.
• We have multiple stores located all around Manhattan for one way biking- pick up and drop off at any of our locations.

IMPORTANT INFORMATION

Hours of Operation
• April 1st - October 31st: 9AM to 7PM
• November 1st - March 31st: 9AM to 5PM

What is included
• Helmets
• Baskets/Bike Bags
• Locks
• Illustrated Maps

What to bring
• Passport or ID card
• Credit card

Know before you go
• Please note, all guests must be able to ride their own bike.
• Please note, no customer under the age of 13 will be given a bike without an adult over the age of 18 present.
• Pick up and drop off from any of our store locations.

Tips:
• Dress appropriately for the weather and don't forget your camera!
When to arrive:
10 minutes before
Additional details:
Please present your voucher to Unlimited Biking: 56 W 56th Street New York, NY 10019
Cancellation policy:
24 hours in advance
---
Excellent! Great bikes! Great service!
Great staff and bikes! Super easy.
Provider
27 reviews across 3 activities
56 West 56th Street, New York, NY 10019
Hell's Kitchen
(212) 749-4444
About
Go on a scenic bike ride with your family thanks to Unlimited Biking, NYC's premier bike club, offering one-day rentals, monthly and yearly subscriptions in the NYC area. Rent bikes at Unlimited Biking's Hell's Kitchen location (they boast other locations in Hudson River and the Brooklyn Bridge), which offers top-of-the-line Cannondale Bikes with helmets, locks and baskets included in every rental. Unlimited Biking offers a variety of tours and experiences the whole family will love—choose from park tours, riverside rentals, Brooklyn Bridge rentals and many more! Other experiences include picnics in Central Park, row boat rentals, pedicab tours, Big Bus Tours, and group events (if you have over 15 guests!). If you're looking to get out of your comfort zone, Unlimited Biking also offers roller blade rentals.
...

Show more
Editor's Tip
Make NYC your GYM!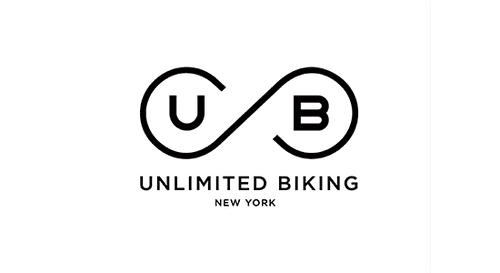 Thursday, Nov 11
KidPass Premium Membership Benefits:
10 credits/month to book activities
Save up to 70% on classes
$49/month after trial - cancel anytime