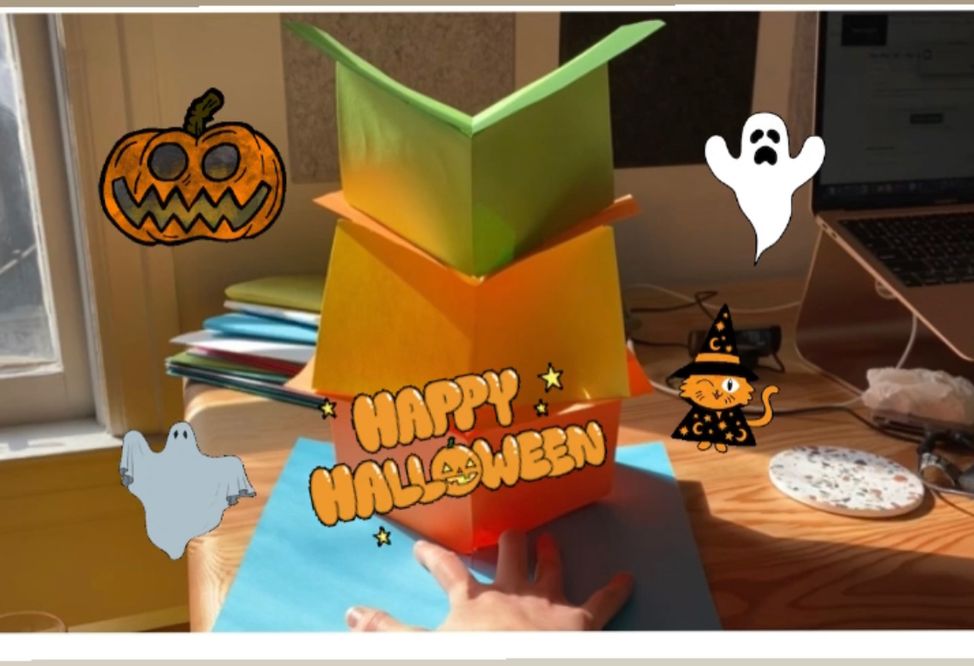 Camp (2/week for 2 weeks)- How to Make a Spooky Halloween Pop-Up Book (Fall/Halloween Edition) - KidPass Live Stage
Teacher Daria (Online)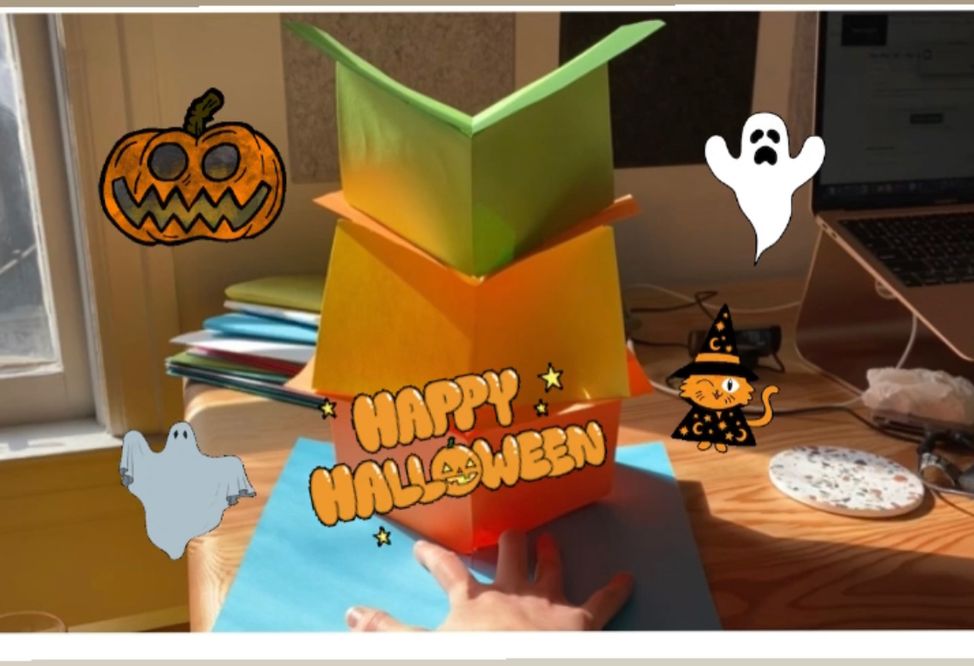 ---
About
This is a special FREE online class presented by KidPass Live Stage (
https://kidp.as/live
). KidPass Live Stage is a free livestream series that is open for the community and showcases many of the incredible classes and instructors on KidPass.
In this 2-week course (twice a week) students will make Halloween pop-up books !
No prior knowledge needed, just creativity!
Please see below supplies for this course.
Students will cut, fold, and glue paper to create a standing Pop-up System (examples of fold will be provided in class) . This is a fun 3D project where students will experiment with a variety of paper and practice cutting and folding to create a pop-up card that "pops-up" when opened.
We will focus on the "scoring" technique and on learning a few basic ways how to make these cards. I will demonstrate each of the techniques and students will follow.
Are you ready for the two weeks of fun?
This is a special trick or treating event so make sure to bring your candy and dress up in your favourite Halloween costume!
There will be things coming out of the book! GHOSTS, PUMPKINS, SKULLS, HOUSES, you name it!
Week 1 - Class I- Pop-up Tree (students will get to decorate their trees with fall leaves and Halloween motifs, we will draw/cut out and add stickers even, so feel free to bring some)
Class II- Pop-up Ghost (students will make a ghost face that pops up)
Week 2- Class III- Pumpkin Face (students will make a pop-up pumpkin (Halloween/skull) face)
Class IV- The House of Horrors (students will make a haunted house, they can add as much details as they want)
We will then put all our cards together into a book. This will be your final project !
I will be wearing something fun for Halloween so feel free to do the same :)
I'll have some sweets too!
Note that as a KidPass Live Stage performance, this class and your participation may be posted on KidPass social media. Since it is formatted for a large audience, there will be limited instructor interaction. If you enjoy the class, please visit the instructor's KidPass page where you can find other class offerings and formats including small-group, interactive classes. Learn more about KidPass Live Stage at
http://kidp.as/live
.
Makeup policy:
Since this is a free class, we cannot offer official makeup classes. If you miss a class, please check out the provider's other paid offerings to find a time that works for you!
Refund policy:
No refunds should be needed as this is a free class.
---
Provider
98 reviews across 15 activities
About
Teacher Daria teaches arts and crafts classes for kids that are about design and fashion in general, how to make fun paper projects, interesting textures and colour wheels, especially 2D and 3D visual textures and paper sculptures. She freelances in visual merchandising where she does all sorts of fun things like prop making and window installations and she also styles photoshoots and commercials for TV. She has a background in Visual Merchandising Arts (School of Fashion). She teaches English as a Second Language (10 years) to children and is very passionate about it. She has a Bachelor's Degree in General Linguistics and is TESOL certified as well. She has taught over 8000 classes online to children ages 4-17.

Teacher Daria is very excited to share her knowledge and skills with the kids who want to learn how to make fun projects using very simple materials (scissors, paper, paint etc). Her classes will mostly focus on hands-on techniques and short discussions about the projects. You will learn how to make fun props yourself that could be such great gifting options! No prior knowledge needed!

She loves fashion and styling and offers courses about sustainability in fashion for older kids who want to be mindful shoppers!

She adores animals and has a husky/lab mix named Vida and does yoga every single day, sometimes they do it together! She used to dance a lot (contemporary dance) and she can't wait to hear what you're passionate about too!
...

Show more