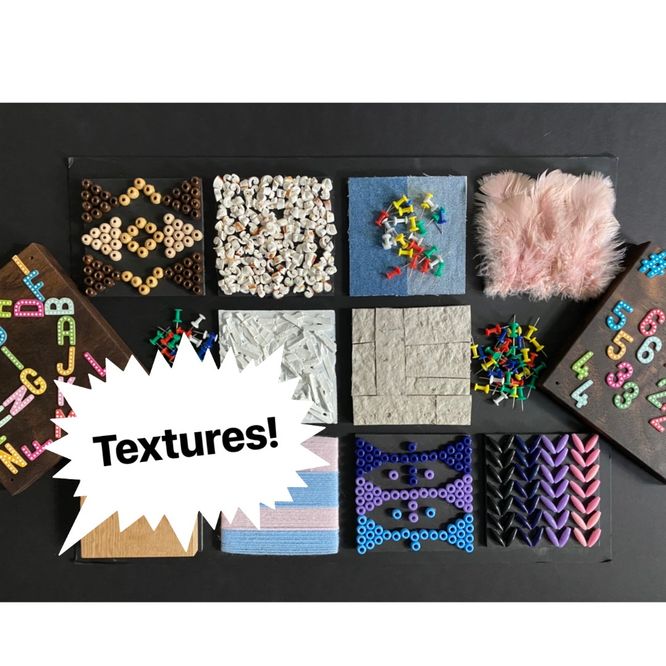 Let's Talk, Paint and Draw! Ongoing drawing class with Teacher Daria - KidPass Live Stage
Teacher Daria (Online)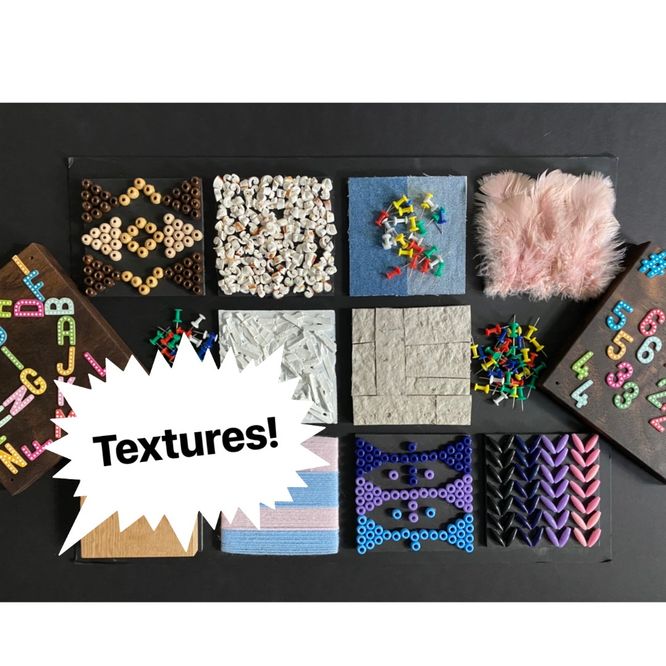 ---
About
This is a special FREE online class presented by KidPass Live Stage (
https://kidp.as/live
). KidPass Live Stage is a free livestream series that is open for the community and showcases many of the incredible classes and instructors on KidPass.
In this weekly ongoing class students will learn different drawing and painting techniques that make fun textures and talk about how textures make them feel.
*Supplies for this class are listed below.*
PART I of this class- discussion and reactions to different textures.
What are textures?
The way something feels is called texture.
Is it spiky?
Is it soft?
Is it wet?
Is it fluffy?
Is it gooey?
These are just some of the textures we will talk about during this ongoing class.
Textures can be visual and real. I will show various photos of different textures.
PART II of this class- making textures.
-each week we explore a different texture, we either draw it or paint it.
We will explore:
-Pencil techniques like hatching, cross-hatching, stippling, scribbling, circling...
-Pencil techniques- we will learn how to draw: rocks, pebbles, tree bark, marble, mosaics, grass.....
-Painting techniques like sponging, stamping, splattering, masking, scumbling etc… I will demonstrate and students will follow.
Week 1-
Discussion: spiky and powdery textures.
Drawing: hatching and cross-hatching.
Week 2-
Discussion: gooey and slimy textures.
Painting: stamping (bring an item or two you want to use for stamping like a leaf, bottle top, glass, cup etc)
Week 3-
Discussion: fluffy and rough textures.
Drawing: stippling and rendering.
Week 4-
Discussion: sharp and shiny textures.
Painting: splattering (bring two different paintbrushes)
Week 5-
Discussion: bumpy and flat textures.
Drawing: marble and rocks.
Week 6-
Discussion: dry and wet textures.
Painting: sponging ( bring a little sponge)
Week 7-
Discussion: silky and sandy textures.
Drawing: wood and brick.
Week 8-
Discussion: sticky and slippery textures.
Painting: masking (bring a masking/painter's tape)
Week 9-
Discussion: hairy and bald textures.
Drawing: grass and mosaic
Week 10-
Discussion: fine and wrinkled textures.
Painting: scumbling and smudging.
Week 11 -
Discussion: hard and soft textures.
Painting: combing and scratching.
Week 12-1
Discussion: slick and prickly textures.
Painting: scribbling (bring markers/color pencils)
Week 13-
Discussion: matt and glossy.
Painting or Drawing...
**Subject to Change**
Note that as a KidPass Live Stage performance, this class and your participation may be posted on KidPass social media. Since it is formatted for a large audience, there will be limited instructor interaction. If you enjoy the class, please visit the instructor's KidPass page where you can find other class offerings and formats including small-group, interactive classes. Learn more about KidPass Live Stage at
http://kidp.as/live
.
Makeup policy:
Since this is a free class, we cannot offer official makeup classes. If you miss a class, please check out the provider's other paid offerings to find a time that works for you!
Refund policy:
No refunds should be needed as this is a free class.
---
Provider
98 reviews across 15 activities
About
Teacher Daria teaches arts and crafts classes for kids that are about design and fashion in general, how to make fun paper projects, interesting textures and colour wheels, especially 2D and 3D visual textures and paper sculptures. She freelances in visual merchandising where she does all sorts of fun things like prop making and window installations and she also styles photoshoots and commercials for TV. She has a background in Visual Merchandising Arts (School of Fashion). She teaches English as a Second Language (10 years) to children and is very passionate about it. She has a Bachelor's Degree in General Linguistics and is TESOL certified as well. She has taught over 8000 classes online to children ages 4-17.

Teacher Daria is very excited to share her knowledge and skills with the kids who want to learn how to make fun projects using very simple materials (scissors, paper, paint etc). Her classes will mostly focus on hands-on techniques and short discussions about the projects. You will learn how to make fun props yourself that could be such great gifting options! No prior knowledge needed!

She loves fashion and styling and offers courses about sustainability in fashion for older kids who want to be mindful shoppers!

She adores animals and has a husky/lab mix named Vida and does yoga every single day, sometimes they do it together! She used to dance a lot (contemporary dance) and she can't wait to hear what you're passionate about too!
...

Show more