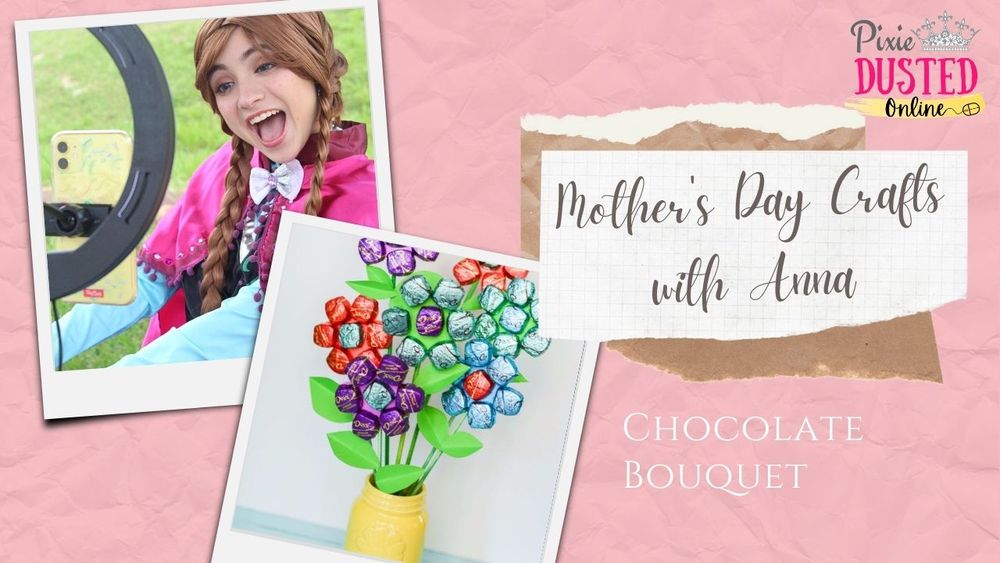 Mother's Day Chocolate Crafts with Anna - KidPass Live Stage
Pixie Dusted (Online)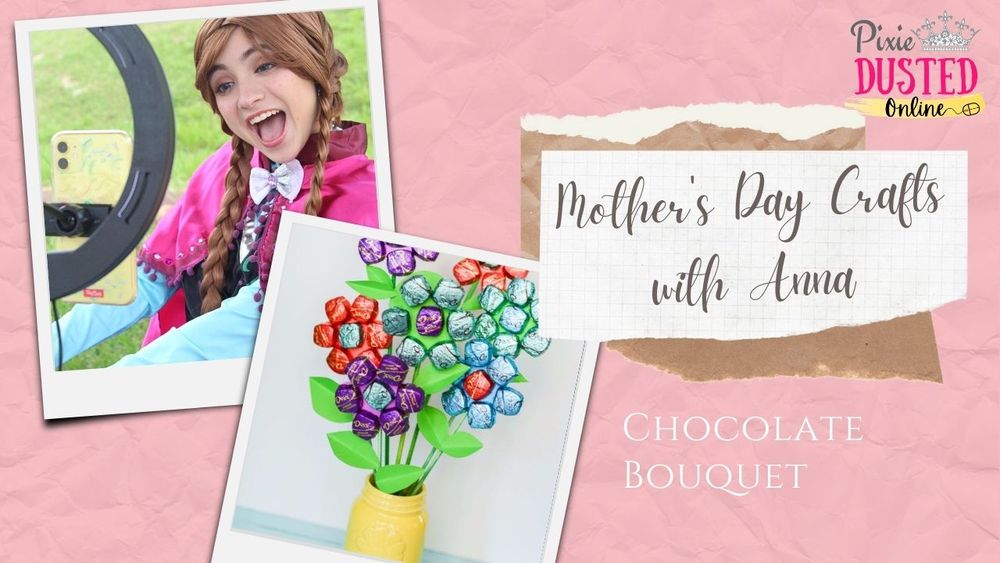 Friday, May 7
KidPass Premium Membership Benefits:
10 credits/month to book activities
Save up to 70% on classes
$49/month after trial - cancel anytime
---
About
This is a special FREE online class presented by KidPass Live Stage (
https://kidp.as/live
). KidPass Live Stage is a free livestream series that is open for the community and showcases many of the incredible classes and instructors on KidPass.
Let's celebrate Mother's Day by creating a unique and delicious gift for mom with Princess Anna from Frozen. We will create a flower vase, and the best part is that the flowers will be made out of chocolate!
During this demo class, your little one will learn:
- to create and decorate
- practice social skills and core values ​​like listening, respecting and more
- improve your creative skills
- interact with Anna and share wonderful moments
Our company, Pixie Dusted, is your one- stop shop for magic! Our attention to detail, character integrity, skilled and professional performers, and unique experiences make us the top option in the market! Each performer is meticulously trained to portray the characters and offer each class with supreme excellence. Our classes are dynamic, interactive and incredibly fun! Your little one will enjoy learning more than ever!
We look forward to seeing you soon and are excited to see the beautiful creations you will make!
Note that as a KidPass Live Stage performance, this class and your participation may be posted on KidPass social media. Since it is formatted for a large audience, there will be limited instructor interaction. If you enjoy the class, please visit the instructor's KidPass page where you can find other class offerings and formats including small-group, interactive classes. Learn more about KidPass Live Stage at
http://kidp.as/live
.
When to arrive:
Right Before
Additional details:
The little ones will need: - cardstock or construction paper - glue - scissors - Dove chocolates (wrapped as single squares or other chocolates that are similar) - thin wooden sticks or pencils - a plastic vase - markers or coloring materials
Cancellation policy:
24 hours in advance
Caregiver required:
Optional
---
Provider
42 reviews across 10 activities
About
We are a top quality party princess dedicated to creating magic one smile at a time! Our services include princess visits to parties and events, online courses for kids, a princess boutique, and a Disney based travel agency. Our high quality costumes, performer professionalism and training, varied services, and marvelous prices make us unique in our industry. We are your one-stop shop for magic!

Our story started just like every fairytale... Once upon a time, a group of girls dreamed of being princesses; they watched princess movies, dressed as such, and hoped that one day their prince would come to rescue them. Then those girls grew up, developing many talents, and began to dream bigger dreams; impact lives, help others, create magic, etc., but the dream of being a princess was always there. And like every story, fate united them. Together, they saw that their professional experience and performance in the arts were the perfect tools. That they did not need a prince to rescue them for they were the heroines of their own history. They saw that they felt in a special way when they saw others smile and that, together, they could fulfill their dream of being princesses while fulfilling the dreams of others. They began to believe and dream big.

Our magic is like no other. First off, our attention to detail makes us unique and professional for we take care of even the slightest of attributes. We have a cast of performers that not only resemble the animated classics wonderfully, but are also incredibly talented, professional and skilled. All of them have performance backgrounds and have worked with children in the past. Last, but not least, we have a unique philosophy; we believe in educating children through magical activities. Each of our classes, activities or events is designed to develop kids' motor, social, creative, and life skills while learning with their favorite characters!

The COVID pandemic didn't stop us, but instead it helped us grow! We steered towards online education and events and continue to expand and modify our services and offerings to this day. Our entire cast is vaccinated and follows CDC health protocols.
...

Show more
Editor's Tip
Shirley's classes are designed to fully immerse children in their favorite stories while they learn along with their favorite characters. Her classes offer children the opportunity to learn social, creative, motor, and life values while getting educated and having fun!
Friday, May 7
KidPass Premium Membership Benefits:
10 credits/month to book activities
Save up to 70% on classes
$49/month after trial - cancel anytime