Wednesday, Apr 21
KidPass Premium Membership Benefits:
10 credits/month to book activities
Save up to 70% on classes
$49/month after trial - cancel anytime
---
About
This is a special FREE online class presented by KidPass Live Stage (
https://kidp.as/live
). KidPass Live Stage is a free livestream series that is open for the community and showcases many of the incredible classes and instructors on KidPass.
Bring your tiara, cowboy hat, favorite doll, pet or stuffed animal and take a seat! Your child will listen to the SPLENDIFEROUS vocabulary-geared story of Fancy Nancy celebrating Earth Day!
Interactive class allows for conversation and what the child knows about the words or is it a new concept.
Children will gain knowledge of earth day, how they can contribute to their earth as well as some new ways to say everyday common words in a fancy new way!
Note that as a KidPass Live Stage performance, this class and your participation may be posted on KidPass social media. Since it is formatted for a large audience, there will be limited instructor interaction. If you enjoy the class, please visit the instructor's KidPass page where you can find other class offerings and formats including small-group, interactive classes. Learn more about KidPass Live Stage at
http://kidp.as/live
.
When to arrive:
Right Before
Additional details:
Their own imagination
Cancellation policy:
24 hours in advance
---
Provider
2 reviews across 2 activities
About
Ms. Verduzco (many students call her Ms. Vee) has an impressive repertoire of education and experience that is worth learning about.
College educated from Penn State in curriculum and children's literature, bachelor's and master's degrees from Fontbonne University and University Missouri Saint Louis with courses in Teaching English to Speakers of Other Languages, plus a state teaching certificate, Ms. Vee brings quality teaching to your child's life.

Besides her impressive credentials, her experience has breadth and depth; Ms. Vee has operated a home daycare, taught ELL at all grade levels from K-12 and adult, co-taught all subjects at the elementary and middle school levels. She also taught one of her own children via homeschooling for two years to help address his ADHD and reading challenges.

Presently, she is utilizing distance learning with 3 high school students in China. She has also been an area coordinator for exchange students studying in the US, placing them in well-matched families.

Her unique gift is being to speak with and connect on a personal level with any age group she communicates with; disseminating information that is age appropriate and absorbable by the student for the level they are on.

Ms. Vee has personal and professional experience with learners struggling with dyslexia or who have difficulty focusing when reading and she uses strategies to help them with text.
...

Show more
Editor's Tip
In her free time, Ms. Vee spends time with her 3 grown children, her toddler godson, reading books, crocheting, working in her gardens and riding horses. She also likes to travel to her family home in Mexico.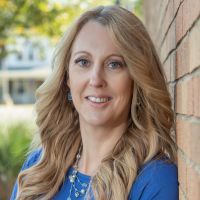 Wednesday, Apr 21
KidPass Premium Membership Benefits:
10 credits/month to book activities
Save up to 70% on classes
$49/month after trial - cancel anytime