Saturday, Mar 20
KidPass Premium Membership Benefits:
10 credits/month to book activities
Save up to 70% on classes
$49/month after trial - cancel anytime
---
About
This is a special FREE online class presented by KidPass Live Stage (
https://kidp.as/live
). KidPass Live Stage is a free livestream series that is open for the community and showcases many of the incredible classes and instructors on KidPass.
Play Music Play Rhythm" is a comprehensive rhythm/beats training program that is exclusively designed for toddlers and young musicians. The core of our program is the fundamental concept of keeping a steady beat which is absolutely essential in learning a musical instrument and in musicianship development.
The ability to keep a steady beat is also connected with fluency in reading. A study by Phyllis Weikert showed that being "able to keep a steady beat helps a person to feel the cadence (rhythm) of language" and can also affect their sense of equilibrium.
What makes this program special?
This program is designed for children to learn music with their natural instincts. We use words, songs, and body movements that children can easily associate with - like walking, running, and taking a deep breath. Each movement represents a type of beat. This makes learning music easy even for children as young as 2 years old.
In our 16 classes, you and your child will learn 9 of the most common music notations, how to clap/count them individually and eventually create their own music rhythm patterns as part of learning how to read and write music.
Here's what we do in our classes -
Learn how to count beats
Sing rhythmic songs
Use dance & body movements to connect with the music
Learn to recognize and draw musical notations
Create your own rhythm patterns
Have fun together!
To learn more about Play Music Play Rhythm visit - www:
//playmusicplayrhythm.com
Note that as a KidPass Live Stage performance, this class and your participation may be posted on KidPass social media. Since it is formatted for a large audience, there will be limited instructor interaction. If you enjoy the class, please visit the instructor's KidPass page where you can find other class offerings and formats including small-group, interactive classes. Learn more about KidPass Live Stage at
http://kidp.as/live
.
When to arrive:
5 minutes before
Additional details:
Welcome to my music playground! I will be sending printable materials prior to our playtime. See you all soon! - Coach Amanda
Cancellation policy:
1 hour in advance
---
Provider
8 reviews across 1 activity
About
As an Early Childhood Music Education expert, Amanda earned a Master of Music from NYU and a B.F.A in Music Performance and Music Education from National Taiwan Normal University. She has participated in international competitions and has performed in recitals as a soloist throughout the US, Asia, and Europe. Amanda was recognized as having Extraordinary Ability by USCIS in 2013. With more than twenty years of teaching and performing experience, she desires to offer a comprehensive musical education system to children through individualized lesson plans and her close personal relationships. She's also the founder of Cre8voce Music Studio and Cre8Edu Inc., that focus on developing children's unique personality through music and their education process. Amanda's most popular project "Play Music Play Rhythm", a music learning method series for young children has published in 2019.
Amanda currently lives in UES with her husband and 2 music-loving-daughters.
...

Show more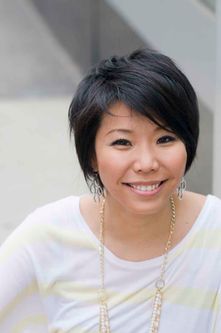 Saturday, Mar 20
KidPass Premium Membership Benefits:
10 credits/month to book activities
Save up to 70% on classes
$49/month after trial - cancel anytime