Colorful Science Experiments - KidPass 2021 Summer Camp Preview
Dr. Scott, Chemistry Wizard (Online)
Monday, Feb 22
KidPass Premium Membership Benefits:
10 credits/month to book activities
Save up to 70% on classes
$49/month after trial - cancel anytime
---
About
This is a special FREE online class presented by KidPass Live Stage (
https://kidp.as/live
). KidPass Live Stage is a free livestream series that is open for the community and showcases many of the incredible classes and instructors on KidPass.
Colorful Science Experiments is about the science of color itself.
We will learn how to analyze inks and dyes found in pens, markers, food coloring, etc. It's a classic experiment requiring less than $5 in materials. And the results are going to be colorful!
Dr. Scott will teach you how to set up a "chromatography" device using simple, household materials. See the course images for examples. After the demo, your learner will be able to build, test, and operate the device for hours of spectacular fun in the kitchen or back yard.
It turns out that many pens, markers, and food colorings are actually mixtures of different colors. The device we build will separate the different colors, producing art-like patterns on paper. It looks like magic, yet it's an easy home science experiment.
The class is for learners ages 7-11 who have an interest to learn about science. The easy way.
Note that as a KidPass Live Stage performance, this class and your participation may be posted on KidPass social media. Since it is formatted for a large audience, there will be limited instructor interaction. If you enjoy the class, please visit the instructor's KidPass page where you can find other class offerings and formats including small-group, interactive classes. Learn more about KidPass Live Stage at
http://kidp.as/live
.
When to arrive:
Right Before
Additional details:
Just come with paper and pencil to write down the materials list. Then you can get the materials and set the experiment up at home after the 30 minute demo class (optional).
Cancellation policy:
24 hours in advance
---
Provider
5 reviews across 3 activities
About
Dr. Scott Beaver (Ph.D., Chemical Engineering) is a fun, experienced, online chemistry teacher. He's been teaching exclusively online for years now, and he's crafted his own digital textbooks and materials. He has years worth of course sequences for chemistry, algebra, and science. Learn the easy way!

Dr. Scott was previously a community college chemistry professor. He learned quickly that many, many students are lacking the basic science fundamentals they need for college success. He knows exactly what those university professors are thinking, and he knows exactly what your middle and high school teachers aren't telling you. Dr. Scott provides a complete, gapless science education geared toward college prep. The fun way.

Recently, Dr. Scott has been teaching chemistry to middle and high school aged learners. His approach is to offer a chemistry class free of annoying math, so that students can actually learn the concepts well. His goal is to make learning interesting so that young learners can set their own stage for success in school and life. Join us for a class!
...

Show more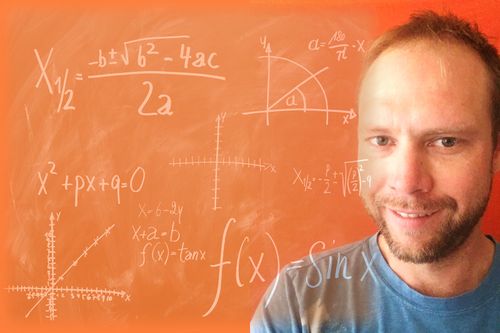 Monday, Feb 22
KidPass Premium Membership Benefits:
10 credits/month to book activities
Save up to 70% on classes
$49/month after trial - cancel anytime