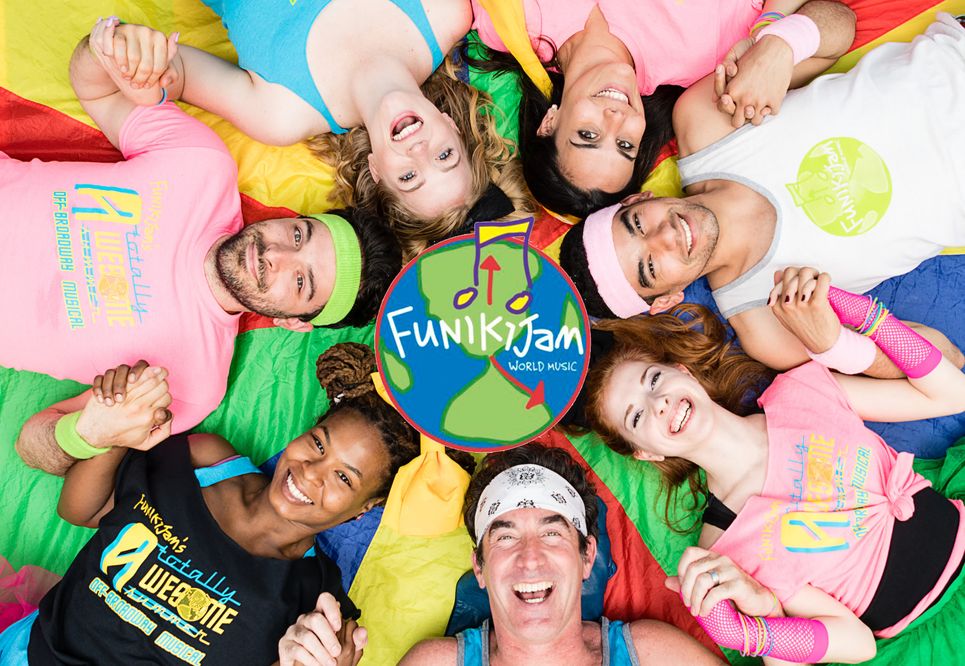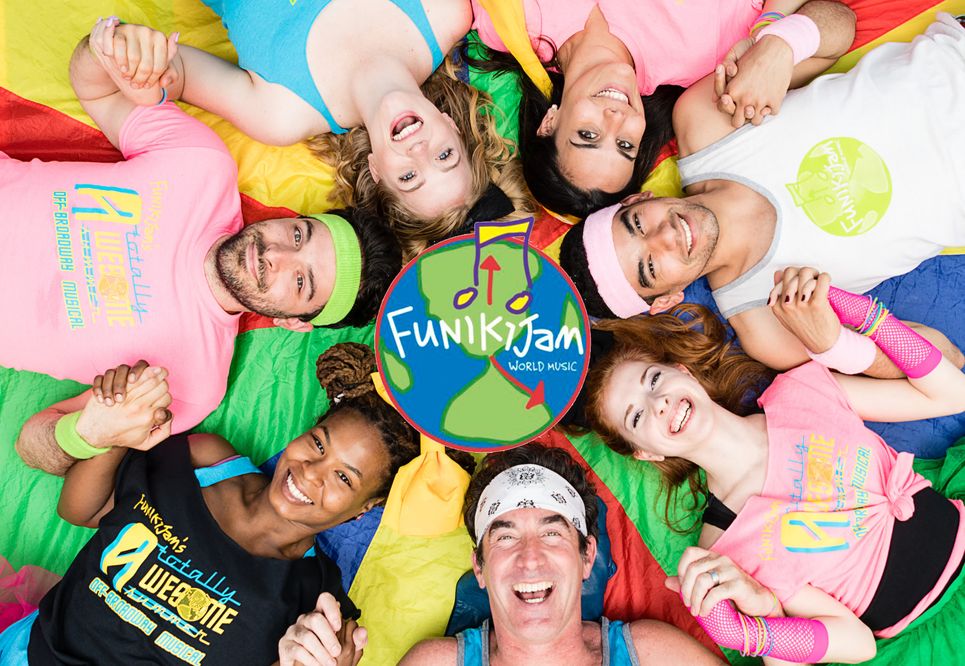 ---
About
This class takes place at The Playroom NYC at 1439 First Avenue.

WARNING: may cause laughing, clapping, dancing and singing in multiple languages.

Dance, sing, and play along with high energy classes from a multiple "best of parenting" winner for music education where every week is a new globe-spanning musical adventure! Our dynamic kid-friendly "Agent of Jam" instructors are highly trained and certified to target specific developmental skills, encourage creativity, and build global community through learning and fun with music.

Each week features a new playlist with different instruments and props. Every three weeks, our curriculum explores a different world culture or Holiday celebration!

FunikiJam's SPRING CELEBRATION Program Themes:
EUROPEAN CELEBRATION! Music Class (3/29-4/18)
FIESTA de MAYO! Spanish Music Class (4/19-5/9)
FIESTA CARNAVAL! South American Music Class (5/10-5/30)
FARM FUN! Music Class (5/31-6/20)

PRO-TIPS:
1.) See the show! Music from class comes to life in our Off-Broadway Musical "VAMOS TODOS: Spring Celebration!" Look for Special Streaming Presentations starting in April.
When to arrive:
5 minutes before
Cancellation policy:
1 hour in advance
---
Provider
4 reviews across 1 activity
1439 1st Avenue, New York, NY 10021
Upper East Side
About
FunikiJam was founded by Brian Barrentine in 1999 to meet a growing demand for quality education and entertainment programs for young children and families. Starting with a weekly audience of just six families, the program quickly became so popular that Barrentine began training teachers, opening new locations, recording the music, and touring live shows to schools, music festivals and lofty venues like the Historic Ryman Auditorium and the Country Music Hall of Fame. Now based in NYC, FunikiJam has evolved into a landmark early childhood education and entertainment organization with an annual reach of over 70,000 patrons. Uniquely blending Barrentine's original rhymes, chants, songs and stories with indigenous music from around the world, FunikiJam's mission is to empower global citizens to reach their highest potential through its trademark "music exploration for the next generation" classes, live shows, musical recordings, film production, and teacher training.
...

Show more