Teens (13-17) and Tweens (9-12): Write a book from YOUR life!- KidPass Live Stage
Author Beth Fehlbaum (Online)
Categories:
Creative
  |  
Ages:
9 - 17 Years
  |  
Format:
Online Live
Saturday, Nov 28
KidPass Premium Membership Benefits:
10 credits/month to book activities
Save up to 70% on classes
$49/month after trial - cancel anytime
---
About
This is a special FREE online class presented by KidPass Live Stage (
https://kidp.as/live
). KidPass Live Stage is a free livestream series that is open for the community and showcases many of the incredible classes and instructors on KidPass.
Whether your child is a "good" English student or not, if he or she has the desire to write the story that's dying to be told, Beth can help make it a reality. In this preview of Beth's 18-week class, she will provide each student a Google Slides-based digital notebook that will be added to weekly. She utilizes meaningful video clips and screensharing. Students are expected to have their cameras on and mics muted while instruction is occurring, although the chat feature is enabled at all times and classroom discussion is threaded throughout the lesson.
Please join my Google Classroom prior to the class, so that you can access the interactive notebook that will post 15 minutes before the class begins:
https://classroom.google.com/c/MjM1MjkzMTE2Nzgz?cjc=id6rpea
Note that as a KidPass Live Stage performance, this class and your participation may be posted on KidPass social media. Since it is formatted for a large audience, there will be limited instructor interaction. If you enjoy the class, please visit the instructor's KidPass page where you can find other class offerings and formats including small-group, interactive classes. Learn more about KidPass Live Stage at
http://kidp.as/live
.
When to arrive:
Right Before
Cancellation policy:
24 hours in advance
---
Provider
1 review across 1 activity
About
Beth Fehlbaum is the author of the YA novels Find the Moon, Big Fat Disaster, The Patience Trilogy (Courage in Patience, Hope in Patience, and Truth in Patience), and co-author of the creative non-fiction book Trauma Recovery: Sessions with Dr. Matt (Ayni Books).

She is a high school English-Language Arts teacher, where she frequently finds inspiration for her stories. Beth has a B.A. in English, Minor in Secondary Education, and an M.Ed. in Reading. She's also a freelance editor, specializing in doing "deep dives" into her clients' manuscripts.

Beth is in-demand as an author-panelist, having presented/appeared at the Texas Library Association Annual Conference, the American Library Association's annual conference, YALSA, N.C.T.E./ALAN, and numerous YA book festivals. She's a member of The Author's Guild, SCBWI, the Editorial Freelancers' Association, and the Texas Federation of Teachers.

She loves doing school visits and meeting teens, teachers, and librarians!

Beth lives in the woods of East Texas in a house that she and her family built over one very hot humid summer, a task she never wishes to repeat again. Her home is lined by pine trees, and the woods are inhabited by raccoons who consider Beth their cat-food-providing goddess. There is no place she would rather be.

10 Random Things About Beth, in her own words:

I'm an animal lover, and I always name the animals in my books after those in my family, like the dogs in Find the Moon—Jake, Kevin, and Chase—as well as the Nigerian dwarf goats, Onslow and Daisy.
I am a fierce advocate for children and abuse victims.
My daughter got me started on watching "90 Day Fiancé," and I. Can't. Stop.
I met my husband when we were 14 and 15, and we've been together ever since.
I mostly listen to true crime podcasts when I'm driving or cleaning the house, and I watch so much "Snapped" that my husband is convinced that I'm planning something nefarious.
I began writing The Patience Trilogy when I was in therapy to recover from Childhood Sexual Abuse. Struggling with shame at the time, I found grace and mercy for myself by writing about someone else having endured much the same trauma as I did. Writing Courage in Patience helped me find my voice as an author!
I drew on a lot of my own experiences with Binge Eating Disorder to write Colby's story in Big Fat Disaster.

Find the Moon is the most challenging book I've ever written. I love Kylie and her family—especially her potty-mouthed grandmother and star-gazing grandfather!
I don't believe that all novels need a Happily-Ever-After ending, but they must have a HOPEFUL ending.
...

Show more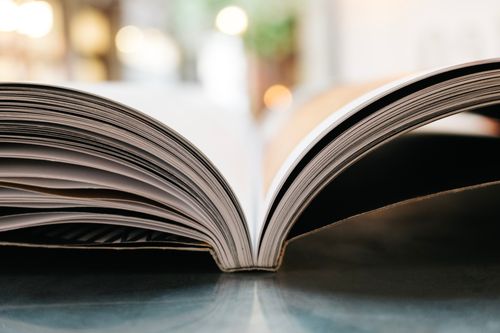 Saturday, Nov 28
KidPass Premium Membership Benefits:
10 credits/month to book activities
Save up to 70% on classes
$49/month after trial - cancel anytime