Friday, Apr 30
KidPass Premium Membership Benefits:
10 credits/month to book activities
Save up to 70% on classes
$49/month after trial - cancel anytime
---
About
This is a special FREE online class presented by KidPass Live Stage (
https://kidp.as/live
). KidPass Live Stage is a free livestream series that is open for the community and showcases many of the incredible classes and instructors on KidPass.
Come sing, dance and clap along at our weekly pajama party! This one is for the kids and kids at heart. Emma is an experienced artist and educator who not only built a childrens music show for Carnival Cruise Lines but she has also created music curriculums for preschools and organizations across the U.S. Each week, your preschooler will rock out to some classic kid songs, like "Wheels On The Bus," as well as some popular tunes turned kids songs, like "You Can't Always Get What You Want." Emma graduated with a degree in Speech Therapy so not only does she use music as a tool to teach rhythm and movement but she also puts a large focus on language development. Put on those pajamas, grab your favorite stuffie and join us for some jams!
Note that as a KidPass Live Stage performance, this class and your participation may be posted on KidPass social media. Since it is formatted for a large audience, there will be limited instructor interaction. If you enjoy the class, please visit the instructor's KidPass page where you can find other class offerings and formats including small-group, interactive classes. Learn more about KidPass Live Stage at
http://kidp.as/live
.
When to arrive:
Right Before
Additional details:
You're going to need your favorite stuffie, a scarf or tissue and a fun instrument to play (if you have one).
Cancellation policy:
24 hours in advance
Caregiver required:
Optional
---
It was fun. My daughter enjoyed it a lot !!
Provider
6 reviews across 2 activities
About
From 2011-2015, Emma attended Nazareth College and majored in Communications Sciences and Disorders with a minor in music. During that time and immediately after graduation, she received over 60 hours in clinic experience, worked in the public school system, became a teaching assistant at Jowonio Inclusive preschool as well as at the North Western Center For Talent Discovery.

Throughout these experiences, she would continually use music as an innovative tool. Post graduation, she traveled the world as a musician in addition to holding weekly music sessions with kids. This was the time that her official "Family-Sing-A-Long" began taking form. She brought this traveling show to multiple schools, libraries and festivals around America and on Carnival Cruise Ships. She continued to maintain a strong presence in the education world and even created a music curriculum for Dino Drop-In Daycare in Montana that is still used today.
...

Show more
Editor's Tip
Emma is currently based out of Brooklyn working as a professional musician and preschool teacher.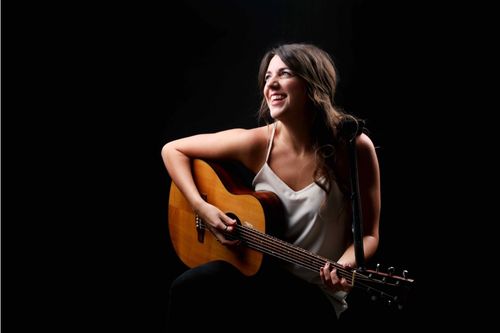 Friday, Apr 30
KidPass Premium Membership Benefits:
10 credits/month to book activities
Save up to 70% on classes
$49/month after trial - cancel anytime