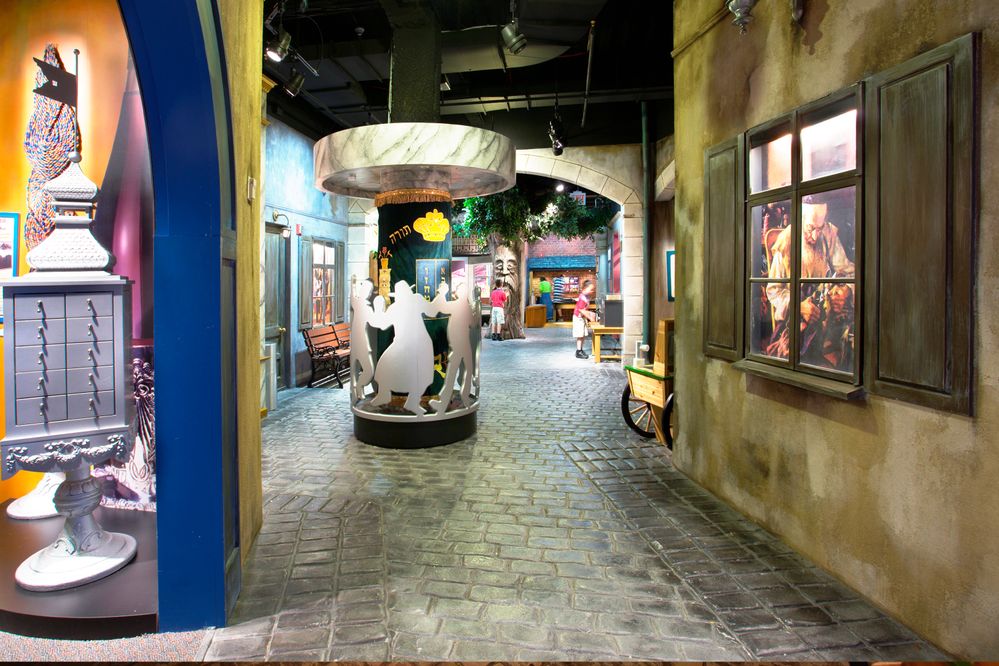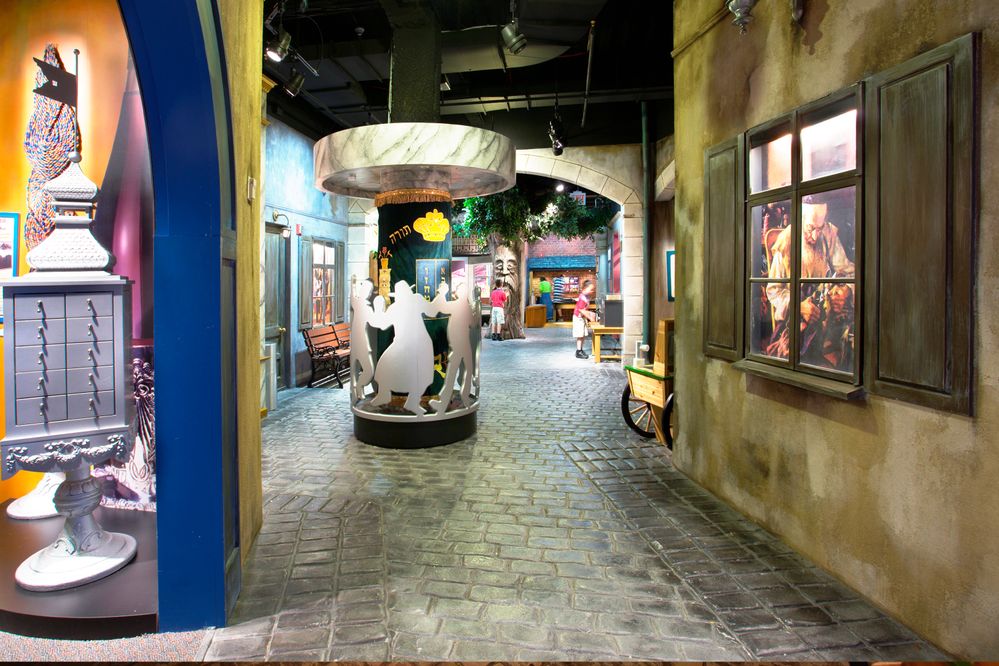 ---
About
Bring your child to JCM and explore Jewish heritage and culture in an entertaining and educational format for kids of all ages. Through contemporary technology and a hands-on approach to learning, the Jewish Children's Museum's exhibits provide visitors with a rich experience in Jewish history, values and traditions. The Museum features multi-media marvels, audiovisual theater, miniature golf course and craft workshop.

Look out for special events and programs featured at the museum during holiday season. Note that upon booking this activity, you will receive a booking confirmation email. Your booking confirmation email must be printed and redeemed at the museum. Additional Terms: Tickets are not valid for resale, and may not be redeemed for cash. Entire voucher must be redeemed in a single visit on the same day. May not be combined with other offers. Expires six months from date of issuance.

** This booking provides 3 general admission tickets for the date reserved; includes 1 adult (retail price $15), and 2 children (retail price $30). **
When to arrive:
5 minutes before
Additional details:
Please print your booking confirmation and bring it with you. Your booking is valid for the entire date of booking during standard business hours. See
www.JCM.museum
for hours of operation. You are not limited to the 2 hour window reserved. There is no need to call KidPass or JCM if you are running late or want to attend earlier (starting 10 am) on this
date.Tickets
are not valid for resale, and may not be redeemed for cash. Entire voucher must be redeemed in a single visit on the same day.
Cancellation policy:
12 hours in advance
---
Provider
56 reviews across 12 activities
792 Eastern Parkway, Brooklyn, NY 11213
Crown Heights
(718) 467 0600
About
With hands-on exhibits focusing on Jewish holidays, biblical history, the land of Israel, contemporary Jewish life and more, the Jewish Children's Museum in Crown Heights, Brooklyn, celebrates and explores many aspects of Jewish culture. Through innovative multi-media technology, Jewish history, and interactive elements, Jewish values and culture come to life at the museum. The whopping 50,000-square-foot Jewish Children's Museum features multi-media marvels, an art gallery, two state-of-the-art computer labs, a game show studio, a 75-seat audiovisual theater, a miniature golf course and a craft workshop. Kids can also learn about living a Kosher lifestyle, watch Jewish movies, play in the "Toybrary" (for ages two to five years old) and enjoy their next birthday party here!
...

Show more
Editor's Tip
The Museum is a setting for children of all faiths and backgrounds to gain a positive perspective and awareness of the Jewish heritage, fostering tolerance and understanding.