Emotional Jungle Gym Time with Mr Rayz - KidPass Live Stage
Mr. Rayz Music for Kidz (Online)
Wednesday, Sep 23
KidPass Premium Membership Benefits:
10 credits/month to book activities
Save up to 70% on classes
$49/month after trial - cancel anytime
---
About
This is a special FREE online class presented by KidPass Live Stage (
https://kidp.as/live
). KidPass Live Stage is a free livestream series that is open for the community and showcases many of the incredible classes and instructors on KidPass.
Break out of lock down and get rid of the quarantine blues with a high energy music time with Mr Rayz and The Cuddlebuddies! It's an emotional jungle gym where a variety of new and classic EQ songs will help kids get their emotions out and have fun at the same time. Kids will learn all about the big feelings that we experience especially during this pandemic and find words and language to grow mentally and emotionally healthy! Read about him here:
https://tinyurl.com/mrrayznews1
Note that as a KidPass Live Stage performance, this class and your participation may be posted on KidPass social media. Since it is formatted for a large audience, there will be limited instructor interaction. If you enjoy the class, please visit the instructor's KidPass page where you can find other class offerings and formats including small-group, interactive classes. Learn more about KidPass Live Stage at
http://kidp.as/live
.
When to arrive:
5min before
Additional details:
Just themselves!
Cancellation policy:
1 hour in advance
---
Provider
4 reviews across 2 activities
About
Mr Rayz is a kids entertainer with heart and an emotional intelligence educator. With a background in child counselling studies and over twenty years working with kids and youth he has performed and taught at festivals, schools, preschools and family events. He has recently developed a weekly program Mr Rayz and the Adventures of the Cuddlebuddies on youtube but its his live stream and interactive virtual visits where he personally connects with kids that makes his shows even more meaningful. Check out his Globe and Mail video story and Live Wire Calgary article at
mrrayz.com
to hear about how Mr Rayz is helping children's mental health crisis in this time of pandemic! - Mr Rayz Kids Entertainer with Heart**
...

Show more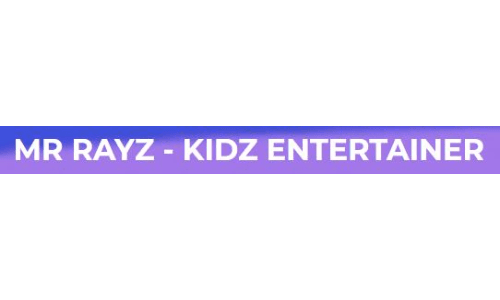 Wednesday, Sep 23
KidPass Premium Membership Benefits:
10 credits/month to book activities
Save up to 70% on classes
$49/month after trial - cancel anytime