Music Health & Wellness - KidPass Live Stage
The Music Coaches (Online)
Categories:
Music
  |  
Ages:
8 - 11 Years
  |  
Format:
Online Live
Saturday, Sep 26
KidPass Premium Membership Benefits:
10 credits/month to book activities
Save up to 70% on classes
$49/month after trial - cancel anytime
---
About
This is a special FREE online class presented by KidPass Live Stage (
https://kidp.as/live
). KidPass Live Stage is a free livestream series that is open for the community and showcases many the incredible classes and instructors on KidPass.
Program Activities Include:
1. Hello - Students get to know each other while sharing their favorite "Topic the Day"
2. Feelings Check In - Students get to share how they feel while the instructor assesses any at risk situations to be further reported and addressed.
3. Music Education - Students develop musical knowledge and skills in all music education standards through a sequence a variety activities and assignments
4. Moving to Music - Students get to enjoy mood and energy induction music activities that will assist them in the process relaxing or energizing the body and mind
5. Staying Safe and Healthy - Instructor will provide up-to-date and age-appropriate information on how to stay safe and healthy during the pandemic. Students will also get a chance to exchange ideas and express themselves within this topic
7. Good Bye - A time to recapitulate and students' dismissal.
Note that as a KidPass Live Stage performance, this class and your participation may be posted on KidPass . Since it is formatted for a large audience, there will be limited instructor interaction. If you enjoy the class, please visit the instructor's KidPass page where you can find other class offerings and formats including small-group, interactive classes. Learn more about KidPass Live Stage at
http://kidp.as/live
.
When to arrive:
Right Before
Cancellation policy:
24 hours in advance
---
Provider
1 review across 1 activity
About
The Music Coaches partners families with local music teachers who are not only qualified educators, but professional musicians, recognized for their outstanding contributions to music.

We believe that music learning is a gift that can be given to any age, in a variety of ways. Music brings joy, discipline, focus, opportunity and comfort to the learner.

We match families and teachers together based on the family's musical goals, budget and schedule. Our teachers provide private lessons through a variety of instruments, band coaching, online lessons, and music therapy. Lessons take place at the student's home or at the teacher's studio. All students have performance opportunities through recitals, community events, and state or national testing programs.

We currently serve families in Los Angeles (CA), Salt Lake City (UT), and Warsaw (IN) through in-person lessons.

Families in other areas may take advantage of online lessons and resources.
...

Show more
Editor's Tip
Joletta is passionate about teaching, inspiring and equipping minds of all ages with musical skills that will foster joy, creativity, determination and self-discipline.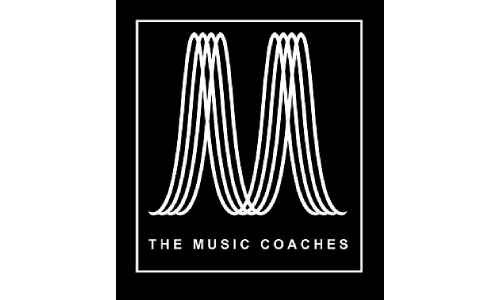 Saturday, Sep 26
KidPass Premium Membership Benefits:
10 credits/month to book activities
Save up to 70% on classes
$49/month after trial - cancel anytime