Thursday, Sep 10
KidPass Premium Membership Benefits:
10 credits/month to book activities
Save up to 70% on classes
$49/month after trial - cancel anytime
---
About
If you're looking for regularly scheduled activities for your kids this fall but aren't sure where to start, we're here to help with our Online Fall Semester Open House from September 8-11. Our semester programs are live, interactive and take place in small groups (also known as "pods"). Programs can meet daily, once a week or twice a week and are the perfect way to give your kids the routine and peer-to-peer relationships they need. The Fall Semester Open House lets you try free demo classes from the programs you're considering to help you find your perfect fit for fall!
On September 10, join Marc Herstein - Dance Party Host for a sample their Dance Advance: Educational Dance Party class! Let it all out in this high energy "learn-through-dance" educational program where a renowned MC known to us as Mr. Marc, fully engages and guides children through creative exercise and learning while having dance party fun. Exciting dance party activities like "Time Machine" and "Speed Dance" incorporate creative expression, history, and French language skills. Dance Advance is the future learning through fun activity.
When to arrive:
Right Before
Caregiver required:
Optional
---
Provider
3 reviews across 1 activity
About
Marc Herstein, Park Slope Brooklynite, educator, entertainer and father, has a gift in fully engaging children and retaining their ongoing participation. Marc brings over 20 years of live performance, songwriting, beat production, video production, event production and audio engineering experience to a wide array of programming for pre-k through middle school aged children.

Marc began hosting highly successful children's dance parties as the resident MC and premier event host for the world renowned, family dance craze, Baby Loves Disco. To date, Marc has toured over 50 cities hosting family dance parties for multi-generational audiences.
...

Show more
Editor's Tip
Marc now has built upon his accomplishments by developing unique, cutting edge educational programming. His own early education includes District 15's PS. 230 and MS 51, as well as Laguardia High School of the Performing Arts as a vocal major.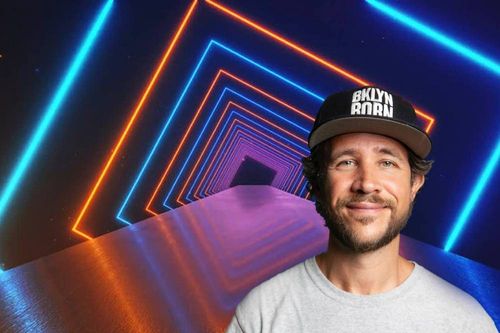 Thursday, Sep 10
KidPass Premium Membership Benefits:
10 credits/month to book activities
Save up to 70% on classes
$49/month after trial - cancel anytime