Sports and Movement class - KidPass Live Stage
Playball Allstars (Online)
Tuesday, Sep 22
KidPass Premium Membership Benefits:
10 credits/month to book activities
Save up to 70% on classes
$49/month after trial - cancel anytime
---
About
This is a special FREE online class presented by KidPass Live Stage (
https://kidp.as/live
). KidPass Live Stage is a free livestream series that is open for the community and showcases many the incredible classes and instructors on KidPass.
Physical education for children aged 3-6. Ball skills, dynamic and static balance, midline crossing, bilateral integration in a fun and engaging format.
Note that as a KidPass Live Stage performance, this class and your participation may be posted on KidPass . Since it is formatted for a large audience, there will be limited instructor interaction. If you enjoy the class, please visit the instructor's KidPass page where you can find other class offerings and formats including small-group, interactive classes. Learn more about KidPass Live Stage at
http://kidp.as/live
.
When to arrive:
Right Before
Additional details:
small towel, 2 pr. rolled up socks, bouncy (play sized) ball, stuffed animal, wooden spoon and large plastic cup.
Cancellation policy:
6 hours in advance
Caregiver required:
Optional
---
Provider
1 review across 1 activity
About
Playball is a fun, structured and active way of engaging children in physical activity at a young age. Our scientifically researched curriculum, provides a good platform for enhancing life skills and building a strong base for confident sport participation. Our goal is clear, to teach sport properly so that any child who attends one or all of our five programmes will achieve a level of competence providing them with a springboard into future sports participation. The Playball programme caters for boys and girls of every ability and interest as well as providing foundation sport skills for athletes of the future. The success of the Playball 'sport programme' is that through competent sports participation, your child will secure a solid base from which to develop many other and more important aspects of their lives. Let's get your children to develop a positive association with sport!
...

Show more
Editor's Tip
Playball has proven itself in many countries over the past 30 years and is recognised as a unique and invaluable sports coaching programme, with hundreds of thousands of children benefitting from a foundation in sport.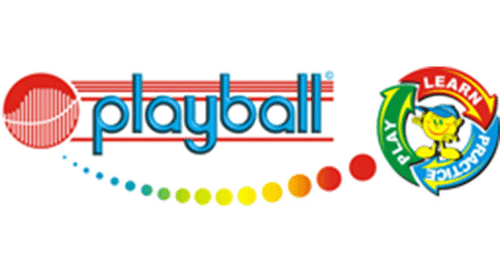 Tuesday, Sep 22
KidPass Premium Membership Benefits:
10 credits/month to book activities
Save up to 70% on classes
$49/month after trial - cancel anytime