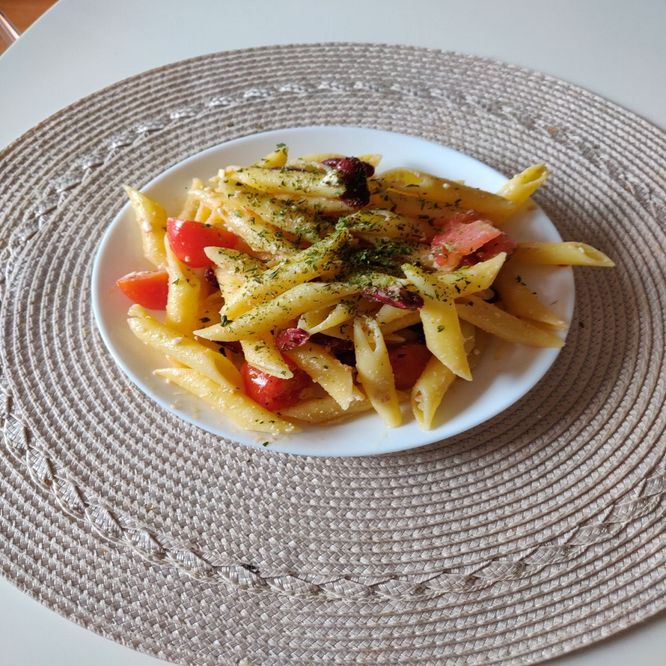 Feta & Cream Pasta Salad - KidPass Live Stage
De L'or Cakery (Online)
Categories:
Food & Cooking
  |  
Ages:
10 - 16 Years
  |  
Format:
Online Live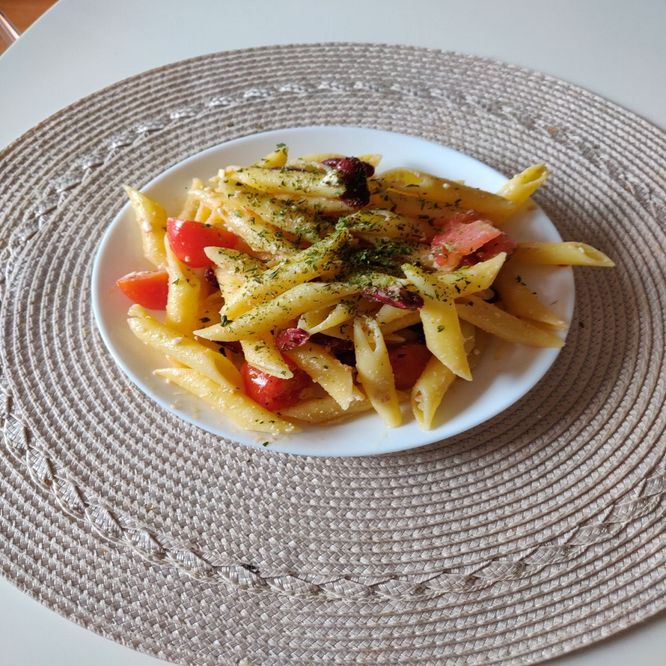 ---
About
This is a special FREE online class presented by KidPass Live Stage (
https://kidp.as/freelivestage
). KidPass Live Stage is a free livestream series that is open for the community and showcases many of the incredible classes and instructors on KidPass.
Your kidlet will learn to make a delicious and creamy pasta salad with all of the fixings including making our own dressing. This class lasts from an hour to two hours maximum.
Materials
● Stovetop
● Medium size pot
● Spatula
● Lemon zester
Ingredients
● 1 box penne pasta
● Parmesan Vinaigrette dressing
● Buttermilk
● Mayonnaise
● Hot sauce
● 2 lemons
● Kosher salt and freshly ground
● Grated garlic
● Black pepper
● 1 cup of torn or chopped herbs (basil, mint, dill, chives)
● Slice celery
● Cherry tomatoes
● 1⁄2 red onion
● 3⁄4 roasted sunflower seeds
If you desire, you can prepare the bowtie pasta 30 minutes before class.
Parents: Chardonnay pairs well with this recipe
Kids: Juicy Juice :)
Note that as a KidPass Live Stage performance, this class and your participation may be posted on KidPass social media. Since it is formatted for a large audience, there will be limited instructor interaction. If you enjoy the class, please visit the instructor's KidPass page where you can find other class offerings and formats including small-group, interactive classes. Learn more about KidPass Live Stage at
http://kidp.as/live
.
When to arrive:
Right before
Additional details:
What will kids need to bring for this class? Aprin, stove top, bow tie pasta uncooked, sour cream, mayonnaise, buttermilk, feta cheese, blue cheese, dill, tomatoes
Cancellation policy:
48 hours in advance
Caregiver required:
Optional
---
Provider
3 reviews across 2 activities
About
De L'or Cakery Corporation is a 5 Star Artisan Cake catering company where we provide tantalizing joy and connections through our Sugar Artistry.

We offer a trip around the world in every bite with our Caribbean infused cakes, cupcakes, caramel popcorn, and cake pops.
...

Show more
Editor's Tip
De L'or Cakery Kitchen's mission is to build a more connected and confident community cultivating young minds interested in Sugar Artistry.