Model UN - KidPass Live Stage
Dedimus Potestatem (Online)

Wednesday, Aug 19
KidPass Premium Membership Benefits:
10 credits/month to book activities
Save up to 70% on classes
$49/month after trial - cancel anytime
---
About
This is a special FREE online class presented by KidPass Live Stage (
https://kidp.as/freelivestage
). KidPass Live Stage is a free livestream series that is open for the community and showcases many of the incredible classes and instructors on KidPass.
Model UN simulates the six major organs of the United Nations. Students role play as delegates from a country of their choosing and learn to write and present resolutions based on topics they are passionate about-just as if they were representing member states of the United Nations. We utilize materials from National Model UN and video tutorials to teach students how to write and present position papers, working papers, and draft resolutions. Students use debate and negotiation to enlist the support of other delegates (students in the same class) for their resolution. Model UN is a great way to teach students leadership skills like communication, conflict resolution, negotiation, and delegation. Students also learn how to draft and fine tune essays and speeches and persuade others with win-win negotiation tactics.
Note that as a KidPass Live Stage performance, this class and your participation may be posted on KidPass social media. Since it is formatted for a large audience, there will be limited instructor interaction. If you enjoy the class, please visit the instructor's KidPass page where you can find other class offerings and formats including small-group, interactive classes. Learn more about KidPass Live Stage at
http://kidp.as/live
.
When to arrive:
Right before
Additional details:
Just bring your voices!
Cancellation policy:
24 hours in advance
---
Provider
5 reviews across 2 activities
48 Winthrop Street, Brooklyn, NY 11225
Prospect Lefferts Gardens
(718) 954-1357
About
Dedimus Potestatem provides fun, academically challenging programs to students in primary, middle, and high school. Our programs include Debate, Leadership, Model UN, Mock Trial, Etiquette, STEM, speech writing and recently dance, theater and tumbling have been added. Our programs are very much student-focused, with plenty of time allocated for practical learning. Dedimus Potestatem works with students and schools all over the world. Our students have competed and won awards at local and regional tournaments.
We currently offer both virtual and in-person private, semi-private, and group sessions as well as after-school programs. To register, visit
www.potestatem.co
or email us at
info@potestatem.co
...

Show more
Editor's Tip
Dedimus Potestatem believes that when leadership skills are integrated into the educational process, they are more likely to be integrated into everyday life. They also believe that empowered empathetic students will have the most significant impact.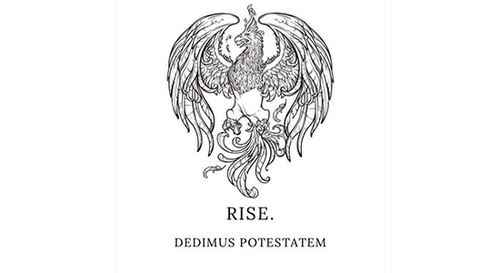 Wednesday, Aug 19
KidPass Premium Membership Benefits:
10 credits/month to book activities
Save up to 70% on classes
$49/month after trial - cancel anytime