Graffiti Drawing Workshop - KidPass Live Stage
Graff Tours (Online)
Wednesday, Aug 26
KidPass Premium Membership Benefits:
10 credits/month to book activities
Save up to 70% on classes
$49/month after trial - cancel anytime
---
About
This is a special FREE online class presented by KidPass Live Stage (
https://kidp.as/freelivestage
). KidPass Live Stage is a free livestream series that is open for the community and showcases many of the incredible classes and instructors on KidPass.
Become fully immersed in the world of graffiti in this comprehensive workshop. Create your own graffiti art project with the help of an authentic NYC graffiti artist in a unique hands-on workshop. Learn how to draw graffiti art, from fill-ins to masterpieces in this virtual graffiti art lesson. Enjoy personalized instruction for you and your group.
Note that as a KidPass Live Stage performance, this class and your participation may be posted on KidPass social media. Since it is formatted for a large audience, there will be limited instructor interaction. If you enjoy the class, please visit the instructor's KidPass page where you can find other class offerings and formats including small-group, interactive classes. Learn more about KidPass Live Stage at
http://kidp.as/live
.
When to arrive:
Right before
Cancellation policy:
1 hour in advance
---
Provider
5 reviews across 2 activities
About
Graff Tours is the original NYC Street Art Tour offering Tours, Graffiti Lessons, and Workshops for kids and Adults. Come learn about this Culture.

Gabe, the founder of Graff Tours, has been passionate about the graffiti culture for almost 10 years. He traveled the world looking at the best street art from Hawaii to Mumbai he has seen it all. Now he spends his time painting and beautifying NYC by working with other local artists to create street art and graffiti all over the city.
...

Show more
Editor's Tip
Graff Tours' mission is to connect people with the street art and graffiti culture.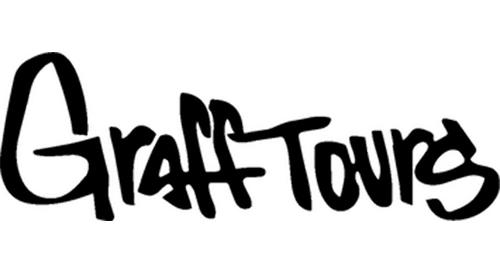 Wednesday, Aug 26
KidPass Premium Membership Benefits:
10 credits/month to book activities
Save up to 70% on classes
$49/month after trial - cancel anytime