My Daily Routines (Trial Class Demo) - KidPass Live Stage
TruFluency Kids (Online)
Categories:
Language
  |  
Ages:
4 - 11 Years
  |  
Format:
Online Live
Wednesday, Sep 30
KidPass Premium Membership Benefits:
10 credits/month to book activities
Save up to 70% on classes
$49/month after trial - cancel anytime
---
About
This is a special FREE online class presented by KidPass Live Stage (
https://kidp.as/live
). KidPass Live Stage is a free livestream series that is open for the community and showcases many the incredible classes and instructors on KidPass.
In this class, we will learn the lyrics to the Daily Routines song, associate the pictures with the new phrases and actions, and we will learn the movements (dance) to the song. In future classes we would delve deeper into meanings, memorizing phrases and associating phrases with motions, expressions, and photos. But in this demo, the first is to learn the pronunciation and lyrics, and the movements associated with the words.
Note that as a KidPass Live Stage performance, this class and your participation may be posted on KidPass . Since it is formatted for a large audience, there will be limited instructor interaction. If you enjoy the class, please visit the instructor's KidPass page where you can find other class offerings and formats including small-group, interactive classes. Learn more about KidPass Live Stage at
http://kidp.as/live
.
When to arrive:
Right Before
Additional details:
Nothing.
Cancellation policy:
24 hours in advance
---
Provider
48 reviews across 18 activities
About
TruFluency Kids is a Spanish immersion school for ages 4 - 17 since 2012. Our focus is on flexible class schedules, Bellieu Method for fluency, reasonable prices for all, and effective long term fluency.


...

Show more
Editor's Tip
Fluency Corp online classes don't just teach language skills. Instructors also offer valuable cultural guidance. After all, living in a different culture isn't just about understanding what's being said around you. It's also about understanding customs, traditions and etiquette.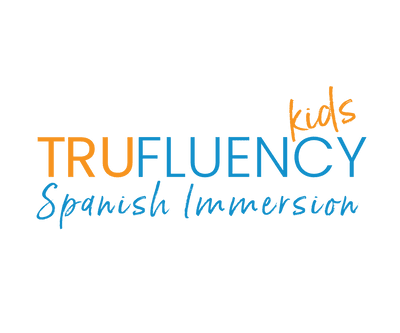 Wednesday, Sep 30
KidPass Premium Membership Benefits:
10 credits/month to book activities
Save up to 70% on classes
$49/month after trial - cancel anytime